AREC At the Factory 2050 Conference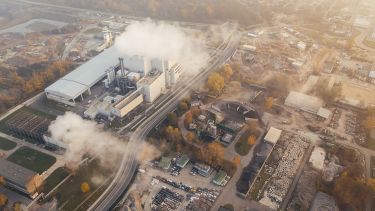 The AMRC Executive Dean, Professor Keith Ridgway CBE led the Factory 2050 Conference. This conference featured speakers from organisations around the world discussing what the factory of the future will be like. Presentations included the reconfigurable manufacturing, the role people will have in Factory 2050 and also the challenges to supply chains in the future.
The presentations aimed to answer questions such as:
What will Factory 2050 look like?
How will it differ across industrial sectors?
How will it interface with the supply chain?
What technologies will be used to make Factory 2050 a reality?
What will be the impact of new and innovative processes?
What role will people play and how will they be adequately trained?
Professor Lenny Koh, Director of Advanced Resource Efficiency Centre (AREC), delivered a presentation entitled 'Future Supply Chain Environmental and Decision Science' at the Factory 2050 Conference. Her presentation focused on how supply chains in the future will have to adapt and how the supply chain will fit into the factory reconfigurability of the future.
The topic of supply chains adaptability was also discussed by other speakers at the conference demonstrating the importance of supply chain sustainability. This highlights the importance of the work of AREC.
AREC had a stand at the conference engaging with industry representatives and discussing with them how working with AREC can help their industry. The conference was well attended over the two days with over 200 guests and speakers from different international companies.
It was a great event for industry and academics to come together and discuss the opportunities and challenges of the future. The conference also highlighted the importance of the development of resource sustainable supply chains.
Events at the University
Browse upcoming public lectures, exhibitions, family events, concerts, shows and festivals across the University.