ESRC Festival of Social Science 2014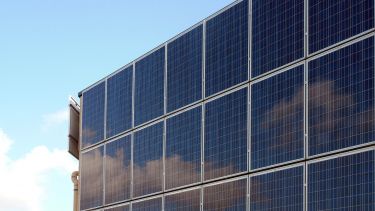 Improving Supply Chain Efficiency and Competitiveness under Resource Scarcity
Date & time: Mon 3 November 2014, 9:00 am - 10:30 am
Location: Sheffield University Management School, Hitchcock Boardroom
Summary: The University of Sheffield (UoS) excels in supply chain management and resource efficiency. The Advanced Resource Efficiency Centre (AREC) combines the University's expertise in Supply Chain Management, Advanced Materials, Agritech & Energy to produce a unique, world-class research facility.
It provides business with access to the knowledge, capabilities and tools to reduce the environmental, economic and social impact of their supply chain in a sustainable and innovative way. There is increasing academic and corporate interest in green and sustainable supply chain management (Koh et al 2012) and low carbon technologies.
This is derived from a need to reduce dependency on our carbon based resources by adopting approaches that impact on the TBL of ecological, economic and social indicators. There are currently no facilities in the world that offer bespoke multidisciplinary Supply Chain Resource Sustainability TBL modelling solutions for private enterprise to buy into.
AREC will be the first to offer this by developing a multi-layered modelling facility, channelling it through a new corporate-facing Supply Chain Hub infrastructure. AREC is also a Futures 2022 initiative within the UoS. This workshop will look into tools in economic and social dimensions, alongside science and engineering, to scope out the intersections for collaborations and interventions.
It will engage with a range of stakeholders including government, industry, universities, the 3rd sector and the public, to gather multiple views on how this research can be exploited.
---
Promoting Sustainable Supply Chain Growth by Research and Innovation Exploitation
Date & time: Mon 3 November 2014, 11:00 am - 12:30 pm
Location: Sheffield University Management School, Hitchcock Boardroom
Summary: This interactive workshop will discuss the work of Professor Koh's two leading Research Centres – The Centre for Energy, Environment and Sustainability (CEES) and the Logistics and Supply Chain Management (LSCM) Research Centre; and how their research improves supply chain efficiency and competitiveness under resource scarcity.
These Research Centres undertake cutting edge research and create practical tools which impact on practice, academia and industry throughout the world. This vibrant research community attracts significant investment from a wide range of funding bodies and industry partners around the world.
From this research, Professor Koh and her team produced the Supply Chain Environmental Analysis Tool (SCEnAT). SCEnAT is a first step on the pathway in adopting a balanced green supply chain system approach.
It is a robust, cloud based DSS application and a modular supply chain modelling tool, which incorporates a very advanced Life Cycle Assessment (LCA) and 1-0 methodology, supply chain mapping, intervention database and performance evaluation and KPI facilities. In the LLP EU funded project, Promoting Environmentally Sustainable SMEs (PrESS) the tool is being developed further and will be rolled out to wider SMEs in Europe, its methodology will be further advanced, and skills and training on supply chain environmental improvement and SCEnAT will be provided.
Another relevant event as  part of the UK-wide Economic & Social Research Council (ESRC) Festival of Social Science, relates to the ERSC funded TRANSFER project, specifically how to promote more conscientious consumption of fashion, energy and water.
---
Put a better foot forward: perspectives of sustainable consumption from the world of fashion
Date & time: Tues 4 November 2014, 09:00-12:00 or 14:00-17:00
Location: 17 The Moor (formerly Woolworths), Sheffield S1 4PF
Summary: An interactive workshop to promote more conscientious consumption of fashion, focusing on your footprint.
Events at the University
Browse upcoming public lectures, exhibitions, family events, concerts, shows and festivals across the University.