New report highlights circular economy opportunities in Ghana's agri-food sector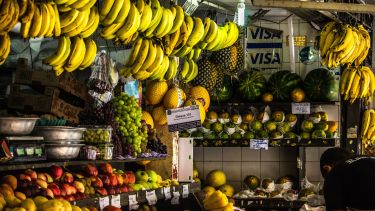 The University of Sheffield Advanced Resource Efficiency Centre (AREC), the Council for Scientific and Industrial Research - Food Research Institute (CSIR - FRI) and Gold Coast Sustainability and Governance Institute (GCSGI) researched the benefits of a circular economy approach to Ghana's agri-food sector. 
Increasing population growth and consumption are driving global food demand, with agricultural activity expanding to keep pace. At the same time, the current agricultural system in most parts of the world is wasteful, with million tonnes of agricultural food waste generated every year. The need to create systems that seek to reduce food loss and food waste has been exacerbated by global threats such as climate change and more recently the Covid-19 pandemic which led to acute shortages in food supply chains among other impacts. 
One of such systems is the concept of the circular economy; a move away from a linear economy of take, make, use and dispose to a more sustainable future where waste is eliminated by converting it to a resource. 
An example of the circular economy in practice is Fibrewealth which is an agricultural cooperative that takes waste coconut husk and transforms it into soil to grow crops.
More specifically, the report examined the potential impacts on people, the planet, and profits. The report highlighted opportunities to reduce food waste and increase profits but that awareness among customers also needed to be raised.
Professor Lenny Koh, PI of this Innovate UK and UKRI GCRF funded UK - Ghana Agrifood project and one of the report's authors, said:
"There is real potential for the principles of the circular economy to be applied to the Ghananian agri-food sector and the report highlights the impacts and benefits for the economy, society, and the environment."
"At UK-Ghana Agrifood Circular Economy Workshop on 29 April, we will deliver our recommendations to policy makers to help transition Ghana's agri-food sector to a circular one."
Professor Mary Obodai, Chief Research Scientist / Former Director of CSIR-FRI, a project partner and a co-author of the report, said: "The benefits and impact of circular economy are immeasurable and all stakeholders need to be part of the system. Different stakeholders can utilize circular thinking to improve the value of their business and progress towards sustainable wealth creation. The natural next step therefore, would be to move towards innovation and investments that prioritize circular economy to ensure a more sustainable future for all."  
---
The report and police brief can be downloaded below.
Recommended citation of the report:
Eunice Oppon, Miriam Oppong, Emmanuel Frimpong-Boamah, Mary Obodai, Lenny Koh, 2021 "Circular economy in Ghana's Agri-food value chain; A triple bottom line sustainability assessment".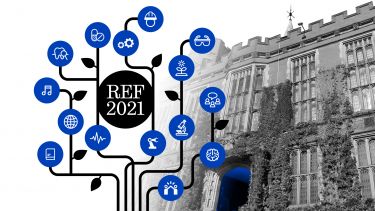 Research Excellence Framework 2021 results
The results demonstrate our research and impact excellence across a broad range of disciplines and confirm that our research is having a significant positive impact on lives across the globe.