Partnership to work on humanitarian logistics using Unmanned Airborne Vehicle (UAV): How can we revolutionalise the healthcare and medicines cold chains?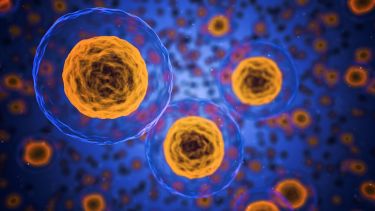 The lack of a reliable delivery mechanism results in limited access to emergency medicines, such as anti-venom, and routine pharmaceuticals such as vaccines.
The University of Sheffield and UAVAid Ltd have agreed a research collaboration to explore the use of Unmanned Airborne Vehicle (UAV) drone technology to improve humanitarian logistics. Together, they aim to utilise the latest advances in UK this technology to solve the supply chain problems caused by poor 'last mile' medical deliveries to remote and difficult to reach areas. In doing so, they hope to improve the health of millions of people and create efficiency savings for governments and aid organisations.
The University of Sheffield, through the Advanced Resource Efficiency Centre (AREC), will assume the lead academic role in the 'Last 100mile Research Group' (LCmRG), which was founded by UAVAid co-founder, Daniel Ronen, to drive research in the area of humanitarian logistics. The membership of the group already includes leading academics and experts from across the world in disciplines including logistics, supply chain management, UAV robotics, healthcare and humanitarian action.
Daniel said: "This partnership marks a very important milestone in this area. We have specifically chosen to work with the University of Sheffield because of its excellent research capabilities, and strong record of partnership with industry on real world applications. By working with world class researchers, we hope to develop and trial new operating models and systems, which will ultimately improve the quality of life of those living in impoverished communities."
Professor Lenny Koh, Director of AREC, said: "Our first project in this programme will focus on the delivery of vaccines to hard to reach areas of the developing World. UAVs are a very exciting technology, enabling the optimisation of supply chains in new and innovative ways. Combining advanced robotics and data analytics will help to advance the field of humanitarian logistics, and generate practical innovations for improving healthcare and medicine supply chains."
A meeting, focusing on the use of UAVs for humanitarian deliveries, was hosted by the university in June 2016. It was attended by leading experts, technologists, universities, NGOs and funding agencies from around the world.
Flagship institutes
The University's four flagship institutes bring together our key strengths to tackle global issues, turning interdisciplinary and translational research into real-world solutions.