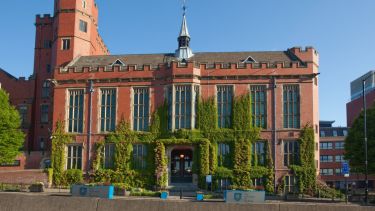 Together with the Logistics and Supply Chain Management (LSCM) Research Centre and the Centre for Energy, Environment and Sustainability (CEES), AREC organised a Research Away Day in March 2017.
The day featured an exploration of themes, sectors, technologies/tools and methodologies in the areas of agrifood, advanced materials and manufacturing, energy and nuclear, water, transport and logistics, climate change, information science, sustainability science and decision science.
The day also included informative presentations by The University of Sheffield's Advanced Manufacturing Research Centre (AMRC)'s Chief Technology Officer (CTO) Prof Dawson and Research & Innovation (R&IS)'s cross-disciplinary research manager Dr Knight.
The discussions yielded a set of key actions including:
the formation of a Task and & Finish Group (TFG) to help explore and develop the hub of excellence idea with a focus on Life-Cycle-Analysis (LCA) modelling, infrastructure technology and manufacturing supply chain;
cross-disciplinary funding applications to involve members of all centres;
advancing strategic partnerships and collaboration with key stakeholders; and 4) prioritizing greater connectivity between low and high Technology Readiness Level (TRL) research.
A world top-100 university
We're a world top-100 university renowned for the excellence, impact and distinctiveness of our research-led learning and teaching.