Significant Grant awarded by Agrifood Africa Innovation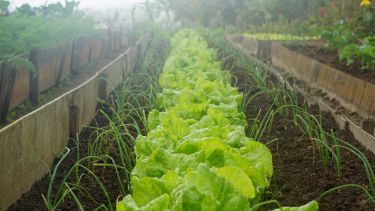 Professor Lenny Koh and her research team, have been awarded a significant grant by the AgriFood Africa Innovation Award in collaboration with in collaboration with Gold Coast Sustainability and Governance Institute.
The Grant Award: AgriFood Africa Innovation Award is funded by Global Challenges Research Fund (GCRF) under the Innovate UK Knowledge Transfer programme.
The research project will explore Triple bottom line sustainability of circular economy in Ghana's Agrifood value chain.
The fundamental principle of Circular Economy (CE) is to ensure that the value chains of production systems are self-sustaining and support the reuse of resources to avoid making the environment a sink of waste.
Circular Economy in agrifood chains, which links production and consumption supply chain activities, is about reducing food waste and consequently promoting global food security.
Despite the very positive conceptualisation and the potential sustainability benefits that CE can offer, very little research on the concept has been explored in the context of developing countries particularly those in the Sub-Saharan Africa region where there is high threat to food security.
This research project therefore aims to close this gap by performing a triple bottom line (economic, environmental and social) sustainability analysis of agrifood value chains in a Sub-Saharan country, Ghana.
The overall objective of the research is to develop theoretically grounded, methodological framework to assess the critical factors, benefits and key constraints of the CE of Ghana's agrifood value chain.
Professor Lenny Koh commented: "This is an important international research collaboration involving UK and Africa (Ghana).
Through this we will advance the understanding of circular economy innovation for Ghana's agrifood value chain, and the results will be showcased as a demonstrator for other developing countries."
---
Flagship institutes
The University's four flagship institutes bring together our key strengths to tackle global issues, turning interdisciplinary and translational research into real-world solutions.