Supply chain carbon reduction in action
David Clarkson, MD at the family firm, said: "The benchmarking is obviously of keen interest to our sales director because if you can benchmark yourself against a competitor and it shows we are far more sustainable, this puts us in a stronger position."
They have already seen results from using the system - in fact the SCEnAT system also flagged up to DBL the inefficiencies of running older vehicles on its fleet in terms of fuel consumption, emissions and maintenance and repair costs.
Click here to read the full article online at Freight in the City.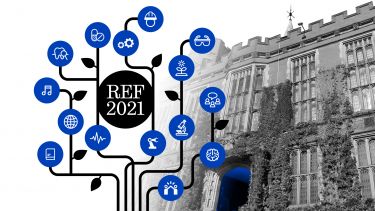 Research Excellence Framework 2021 results
The results demonstrate our research and impact excellence across a broad range of disciplines and confirm that our research is having a significant positive impact on lives across the globe.