A number of events are taking place across the Faculty exploring concepts such as the intersectionality of race, religion and gender. Events also highlight the achievements of women such as renowned psychologist Irene Champernowne and Philosopher Sophie Bryant.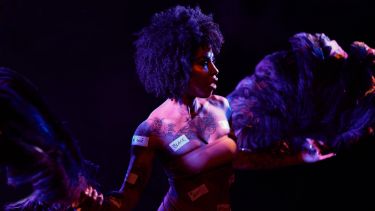 On
Date: 23 January 2023 - 25 June 2023
New exhibition in Weston Bank Library of Irene Champernowne (1901-1976), a leading psychotherapist in the UK, who promoted the integrating power of creativeness to improve mental health and whose vision was to make psychotherapy available to all.
---
Date: 8 March 2023, 6pm-7:30pm, online
Join us for an exciting International Women's Day event on Muslim women writers! Professor Siobhan Lambert-Hurley will be talking about her new book 'Three centuries of Travel Writing by Muslim Women'.
This illustrated talk will look at the fascinating first-hand accounts of travel by Muslim women dating from the 17th to the mid-20th century. Challenging preconceived notions, it offers an insight into how these daring and diverse women such as queens, captives, pilgrims, and provocateurs explored the world.
---
Date: 3 March 2023, 2.30pm-4.30pm, Diamond Workroom 1
Sophie Bryant (1850-1922) is best known as a headteacher, educational reformer, suffragist and Irish nationalist. But it was as philosopher that she most strongly identified. When in 1878 the University of London finally admitted women, Bryant began to study the Mental and Moral sciences, achieving a first-class degree in 1881. In 1884 she would become one of the first women to gain a doctorate – writing her thesis on Philosophy. This talk will set out Bryant's philosophical theories and explain how she put these into practice in a life devoted to progressive social ideals.
---
Date: Tuesday 14 March 2023, 3.00pm-5.00pm, Alfred Denny Building Conference Room (and online) Western Bank Sheffield S10 2TN
How racism drove the development of 19th and 20th century feminist theory.
Tommy Curry, Chair of Africana Philosophy and Black Male Studies, School of Philosophy, Psychology and Language Sciences at the University of Edinburgh, will give a talk as part of the University of Sheffield Faculty of Arts and Humanities Decolonisation Series.
---
Date: 28th March, 5:45pm-8pm - Nelson Mandela Auditorium in the Students' Union Building
Available for Sheffield University staff and students.
The Department of History will be screening a recorded version of National Theatre's Medea (2014), as part of our Women's History Month events. Brought to life by Ben Power, this ancient Greek tragedy follows the heartbroken Medea as she plots revenge against her husband, risking losing everything she loves. You can find a trailer here: Official Medea Trailer with Helen McCrory
There will be some light refreshments (though you are also welcome to bring your own!) Doors open at 5:45pm so feel free to come along then and get settled before the production starts at 6pm. The play's runtime is roughly an hour and a half, without an interval.
---
Date: Wednesday 29 March 2023, 8pm, Drama Studio, Shearwood road, Sheffield, S10 2TD
Black Sheep is a story about a Black woman finding love and a testament of personal strength, developed through transcending the white gaze, overcoming institutional racism and leaning into radical vulnerability.
Securing her place as a pivotal UK Queer Black voice while telling her story via a heady mix of physical theatre, spoken word, song and sword swallowing, Black Sheep is timely, unsettling and deeply personal.
---
Date: Wednesday 29th March 2023, 6:15pm, Diamond Building LT 06
Film Screening Event - Women of the Venezuelan Chaos directed by Margarita Cadenas. 
Five Venezuelan women, from different backgrounds and generations, draw a portrait of their country as it collapses under the worst social, economic, power, and political crisis in its 200-years history. Followed in their daily lives, they testify to the urgency of the chaotic situation in which the people are plunged. They each address the difficulties they face in shortages of food, medicine, and supplies, as well as problems with political prisoners, rampant injustice, and widespread criminality. Starting with particular cases, the approach extrapolates from these to depict a global vision of the country.
Events at the University
Browse upcoming public lectures, exhibitions, family events, concerts, shows and festivals across the University.