Antiracism in Higher Education Online Lecture Series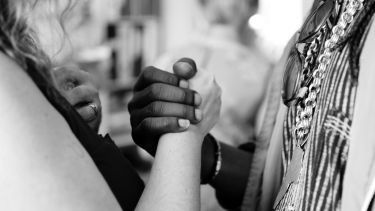 The Faculty of Arts and Humanities Equality Diversity and Inclusion Committee invites you to a lecture series that will address antiracism in higher education. Expert speakers beyond the University will explore the issues and challenges on racism faced in UK HE today, and address the possibility for further change.  
Lectures:
April 28 (1-2pm): Dr. Jason Arday, Durham University (HE 1), 'Don't Dream it's Over: Remaining Optimistic about Anti-Racism in HE'  
Register for Dr Jason Arday's lecture here
May 12 (4-5pm): Prof. Kalwant Bhopal, University of Birmingham (HE 2), 'Competing Inequalities: Gender, Race and White Privilege in Higher Education Institutions in the UK' 
Register for Prof.Kalwant Bhopal's lecture here
May 19 (3-4pm): Prof. Kehinde Andrews, Birmingham City University, 'The Science of Liberation: Transforming research agendas in the ivory tower'
Prof. Kehinde Andrews is an academic, activist and author whose books include Back to Black: Retelling Black Radicalism for the 21st Century (2018). His first book was Resisting Racism: Race, Inequality and the Black Supplementary School Movement (2013). He led the development of the Black Studies degree and is director of the Centre for Critical Social Research; founder of the Harambee Organisation of Black Unity; and co-chair of the Black Studies Association. 
Register for Prof.Kehinde Andrew's talk here
June 14 (4-5pm): Dr. Gurnam Singh, Coventry University (L&T pedagogy) 
 
This lecture series welcomes both staff and students. Each lecture will feature a 30-minute talk, followed by a chaired Q&A session.
All lectures will be held online via Blackboard, and please register your interest for each lecture through eventbrite.
Events at the University
Browse upcoming public lectures, exhibitions, family events, concerts, shows and festivals across the University.