FirstGenSheffield is a programme of support, opportunities and activities for Arts and Humanities students who are the first in their family to go to university.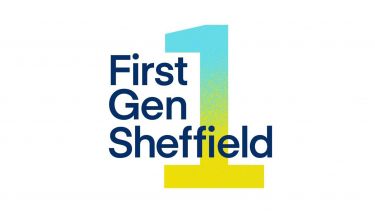 About Us
FirstGenSheffield is the Faculty of Arts and Humanities pioneering programme of skills development, employability initiatives, and community building for students who are the first in their family to go to university (including dual honours, mature students and students from care). We offer a wide range of activities over the course of the year, aiming to support student engagement throughout the whole student lifecycle. More information about the programme is available on the website.
Starting university for the first time can be a daunting experience, but with FirstGenSheffield we aim to ensure that you get all the support and opportunity you need to successfully manage the transition and flourish as a University of Sheffield student.
Now entering into our second year, we provide academic tutorials, digital training, peer support, social events, interactive workshops, CV building / skills development, and internships with a number of prominent organisations so you can truly make the most of your university experience. 
Just some reasons to join this programme include:
Meet other students who share similar experiences and backgrounds
Become an important and valued member of the University and Sheffield community
Achieve the best possible grades by enhancing academic confidence and skill set
Significantly improve job prospects by gaining important work experience and being introduced to a network of professionals in the arts and other industries
Please note that it is not compulsory to attend all scheduled events in order to take part in the programme. FirstGen is designed to work as an important but flexible resource, one that is ultimately there to supplement and enrich your higher education experience. Simply pick and choose the events which suit your particular needs and interests.
The Team
Dr Rachel Van Duyvenbode (programme director)
Rachel is a mother of three and academic member of staff in the School of English, where she teaches and researches narratives of difference. She is committed to reducing inequalities in higher education and, in addition to her work as Faculty Director of Equality, Diversity and Inclusion for the Arts and Humanities, has developed a professional development programme called Sheffield SEED (Seeking Educational Equity and Diversity). Rachel is really excited to be part of this holistic programme and hopes it proves to be an important resource for First-Gen students.
Edd Poole (project coordinator)
Edd was the first person in his family to go to university, completing a BA in History before an MA and MPhil. Edd is currently the Arts and Humanities' Outreach and Activities Officer and is passionate about widening access to and participation in higher education for groups currently under-represented at University. He is excited to be supporting the new FirstGenSheffield Programme for students in the Faculty of Arts and Humanities.
Contact
firstgensheffield@sheffield.ac.uk