Professor Rachel van Duyvenbode
Professor of Education and the Humanities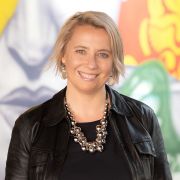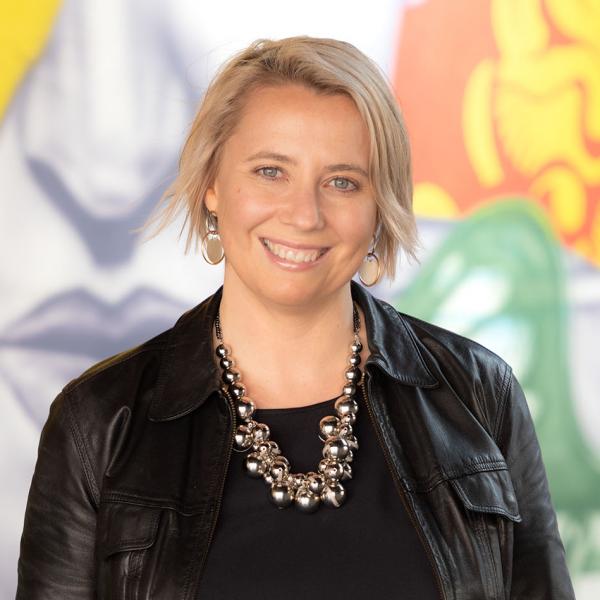 Profile

I teach and research narratives of differences with a focus on American literature. My areas of scholarly interest include critical whiteness studies, Higher Education and experiential pedagogy. I am an award-winning educator (National Teaching Fellow Fellow, 2020; Senate Award for Excellence in Teaching, 2014-2015) and a leader in inclusive education. I have developed sector-leading equality, diversity and inclusion (EDI) professional development programmes and have undertaken senior leadership roles in the university advancing equity and inclusion. I'm also a qualified executive coach-mentor (ILM Level 7, EMCC) and work in practice as an equity coach. 

I came to The University of Sheffield in 1996 to read American Studies and completed my PhD (on representations of white women in African American women's literature) in 2004. Whilst writing my PhD, I received a scholarship to attend the School of Criticism and Theory (SCT) at Cornell University and worked with Professor Manthia Diawara on a project entitled `Cultural Studies and the Black Diaspora.´In 2003, I was awarded a fellowship to attend the Salzburg Seminar in Contemporary American Literature.

In September 2004, I joined the School of English after a previous position as an Associate Lecturer in English Literature at Manchester Metropolitan University (2003-2004). I was promoted to Senior University Teacher in 2015 on the strengths of my innovative classroom practice and was the first Faculty Director of EDI for the Arts & Humanities between 2018-2022. In 2020, I was awarded a personal Chair and appointed to Professor of Education and the Humanities.

I have three young children and have worked part-time (0.6 FTE) throughout my professional career; combining academic practice with EDI learning & development and university leadership.
Research interests

Most recently, I have published a chapter on my work leading the Sheffield SEED Project (see below) for an international collection of essays exploring the pedagogy of vulnerability in higher education (Information Age: 2020). Prior to that, my work on race in American literature has been published in The Journal of American Studies and elsewhere and I've undertaken peer review work for journals. 

As a university educator, I am committed to creating inclusive and inspiring spaces for students to learn. In 2016, I was awarded a prestigious Senate Award for Excellence in Learning and Teaching and have been a finalist for Excellence in Teaching Prize at the Students Union Academic Awards. I was awarded a National Teaching Fellowship in 2020 in recognition of my pioneering practice supporting race equality in higher education.

In 2015, I developed a ground-breaking EDI staff development programme called The Sheffield SEED (Seeking Educational Equity and Diversity) Project on Inclusive Curriculum. This innovative CPD programme is based on the longstanding National SEED Project which seeks to drive personal and organisational change toward social justice through peer conversation and reflective enquiry. Between 2015-2020, I designed and facilitated annual Sheffield SEED programmes which were recognised as sector-leading innovative practice by ECU & HEA (2016) (now Advance HE) and HEFCE (2017) and described as "life changing" by its participants. My pioneering use of experiential learning methods for EDI staff development has led to invitations to share my expertise via keynote speeches, conference presentations and international publications. I have also undertaken EDI consultancy for universities and third sector organisations across the UK.  

Between 2018-2022, I was appointed as the inaugural Faculty Director of EDI (Arts & Humanities). I was responsible for designing the Faculty's EDI strategy, chairing the Faculty EDI committee, and progressing positive culture change for staff and students. Highlights of my tenure as Faculty Director of EDI include: initiating the design and delivery of the university's first student Race Equality training programme, establishing FirstGenSheffield and leading a Faculty-wide approach to Decolonising the Curriculum in partnership with student interns.
Publications

Journal articles

Chapters

Book reviews

Reports
Research group

I welcome PhD applicants who wish to undertake research in American Literature closely aligned to my area of specialism (African American literature, whiteness, education). I have supervised PhD students to completion on projects ranging from antiblackness in higher education to a creative writing PhD focussed on narratives of race in Hong Kong fictions.
Teaching activities

I teach across the undergraduate and MA curriculum and offer specialist modules emerging out of my areas of expertise. Over the years, I have taught modules on African American Literature, African American Critical Literary Theory, American Modern Fiction, The Idea of America and an MA module on Reading Whiteness in American literature. 

I enjoy co-teaching and have collaborated with external partners to jointly teach undergraduate students. I was an early adopter of the flipped classroom and have used this approach to create inclusive learning environments where students are supported to learn at their own pace. I've also supervised 5 fully-funded student internships over the years which have sought to further racial justice and inclusion including the following: history of the transatlantic slavery in Sheffield, decolonising the university, fostering belonging for International students, decolonising the curriculum and building antiracist classrooms. 

Partnership working with students is at the heart of my practice and I've worked closely with the Students Union on a number of projects including founding the Library's #readingfordiversity campaign.