As a student in the School of English, you're part of a vibrant arts community with access to unique opportunities in research, performance and creative writing.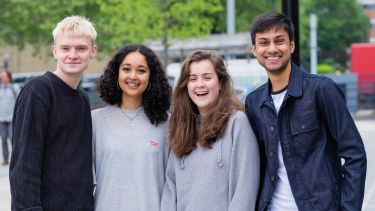 Off
There are many fantastic opportunities available to you as a student, both within and beyond your course, and we encourage you to engage as much as possible during your studies with us. Here are just some of the exciting things you can get involved in: 
Route 57
Route 57 is the School of English's own creative writing journal, publishing innovative poetry, fiction, drama and literary non-fiction written by our students, staff and alumni. The journal is published annually and is edited entirely in-house by current students and academic staff. To read past issues and find out how you can get involved, visit the Route 57 website.
Sheffield Undergraduate Research Experience (SURE)
Through the SURE scheme, you have the opportunity to become directly involved in the research activity of the University. Work in partnership with an academic member of staff and assist them with their cutting-edge research, or collaboratively as part of a research group. 
EngSoc
EngSoc is run by School of English students, for School of English students. They host a range of fantastic events throughout the year, including guest lectures, trips abroad and regular socials. 
Student groups and societies 
There are hundreds of different student-run groups, societies and sports clubs at the University of Sheffield - including a number of creative and performing arts societies - so you are bound to find a space to explore your interests.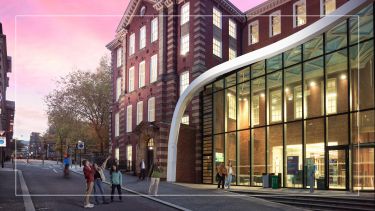 Visit us
Discover what sets Sheffield apart at our undergraduate open days on the Saturday 21 October or Saturday 18 November.