Routes for mature students
We work in collaboration with the Department of Lifelong Learning to offer alternative routes for mature students wanting to return to education.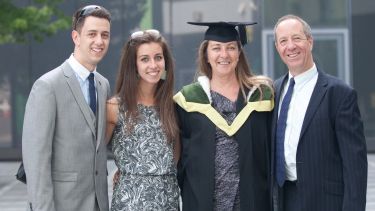 Our English Literature, English Language and Literature, and English Language and Linguistics degrees are all available to study with a foundation year, which will provide you with all the skills you need to progress to degree-level study. We also offer two of our dual honours courses with a foundation year: English and History & English and Philosophy.
Foundation year
The foundation year prepares students with non-standard entry qualifications for degree-level study in the School of English. It is carefully designed to build confidence in your abilities, develop essential academic and study skills, and provide the subject-specific knowledge essential for success.
You will be learning alongside other students who are studying for a number of different degrees, typically in small classes, supporting one another to develop and succeed. There will also be opportunities to get involved in student life at the School of English.
Students will progress to the School of English after completing their foundation year, subject to meeting progression thresholds, which we will discuss with you at interview. These thresholds can also be found by searching for the relevant degree course within the University's Programme Regulations Finder and viewing information relating to 'Year 0'.
Courses
For information on how the course is structured, as well as teaching methods and how to apply, please see our individual course pages:
BA English Literature with Foundation Year
BA English Language and Literature with Foundation Year
BA English Language and Linguistics with Foundation Year
BA English and Philosophy with Foundation Year