Students in the school of English have a fantastic opportunity to study at a partner university through either the Study Abroad or the Erasmus+ programme.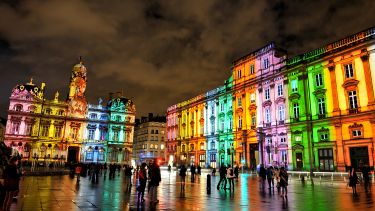 Study Abroad 
Study Abroad gives you the chance to study for a full year at one of our partner universities in Australia, Canada, Hong Kong, Korea, New Zealand, Singapore or the USA as part of your undergraduate degree. For more information, visit the University's Global Opportunities website. 
"I thought it was amazing that you could study for your degree while simultaneously being able to travel and see the world… Studying abroad requires you to jump out of your comfort zone but the new experiences you will have abroad will be invaluable!"

- Sophie Cheng, BA English and Philosophy, who spent a year at the National University of Singapore.
Global Summer Experience
30 awards are available. We pay airfare to an overseas summer school, as well as tuition and accommodation. These awards are available for home fee paying students who achieve A*, A, A (or higher) in their A-Levels (or equivalent). Find out more  on the Global Summer Experience Scholarships webpage.
The Global Opportunities & Exchanges video above shows just some of the amazing experiences previous Sheffield students had.
Important dates:
You can apply to Study Abroad after your course has started.
You can find out more and pick up application packs at the Global Opportunities & Exchanges Fair.
Th deadline is to apply is December.
---
Erasmus+
Erasmus+ offers a great opportunity to spend either one and two semesters in the second year of your degree program in another European country, and have it count towards your degree. You get to experience another culture and a new way of looking at your subject.
"One of the highlights of the Erasmus+ programme was being part of the Erasmus Student Network which gave me the opportunity to meet new people who were also studying abroad."

- Jade Chapman, BA English Literature, who spent six months at Stockholm University.
The School of English has agreements with the following partner universities:
University of Helsinki, Finland
Université François-Rabelais, Tours, France
University of Cologne/Universität zu Köln, Germany
Vrije Universiteit Amsterdam, Netherlands
Stockholm University, Sweden
Universitat Zurich, Switzerland
Global Opportunities & Exchanges website
---
Related information
Information for international students