UK Speech 2023 conference to be held in Sheffield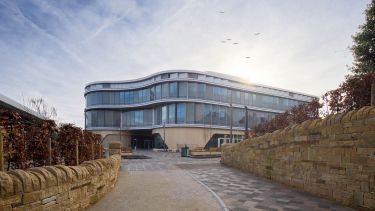 The flagship annual meeting of the UK and Ireland speech technology research communities is coming to the University of Sheffield this June.
UK Speech 2023 will take place on the 14th & 15 June 2023, organised by the Department of Computer Science's internationally renowned Speech and Hearing Research Group (SpandH).
The conference aims to bring together researchers in both academia and industry from across the UK and Ireland speech science and technology communities to share ideas, foster collaboration and build new relationships to drive innovation and real-world impact.
Through the collaborative efforts of the speech community, the conference will provide a platform for sharing cutting-edge research and discussing emerging trends and challenges in speech science and technology.
Dr Anton Ragni, Lecturer in Speech and Language Technologies in the Department of Computer Science and General Chair of the local organising committee for UK Speech 2023, said:  "We're delighted to be hosting UK Speech 2023 and we're very much looking forward to catching-up with old friends and making new ones.
"It's an incredibly exciting time to be in speech science and technology and this conference provides an excellent platform for showcasing research and encouraging new collaborations in what is a rapidly evolving field."
The UK Speech 2023 call for abstracts is now open and one-page submissions from researchers in both industry and academia are welcome. Full details of the conference can be found here.  
Registration is now open and closes on the 26th of May. The registration fee covers access to all sessions, lunch (both days), coffee breaks (both days), as well as a place at the social event (Wednesday evening). Register here.
This year, UK Speech will be preceded by the Annual Conference 2023 of the UKRI Centre for Doctoral Training (CDT) in Speech and Language Technologies (SLT) and their Applications (12-13 June). 
The CDT aims to develop the next generation of researchers, equipping them with the knowledge, skills, and experience required to tackle real-world problems using speech and language technology.
Events at the University
Browse upcoming public lectures, exhibitions, family events, concerts, shows and festivals across the University.