Healthcare Technologies
This theme is primarily supported by our Pervasive Computing and Complex Systems Modelling (CSM) groups, with input from the Machine Learning group.
Research in this theme is driven by the complexity of the clinical setting, aligned with challenges in harnessing technology to deliver healthcare more effectively. 
Research is further supported by a network of clinical and interdisciplinary collaborations provided by:
News and highlights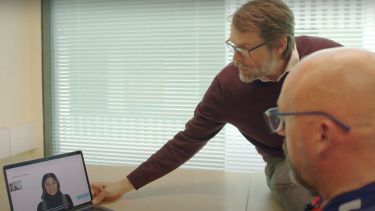 New digital tool could speed up dementia diagnosis
A new AI speech technology tool that could help doctors assess the early signs of dementia and Alzheimer's more quickly and efficiently, has been developed by researchers at the University of Sheffield.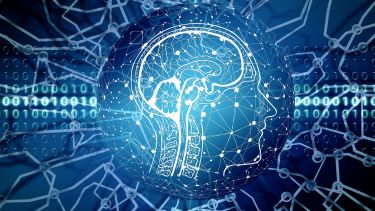 AI technology aims to accelerate the discovery of new medicines
Artificial intelligence that could reduce the cost and speed up the discovery of new medicines has been developed as part of a collaboration between our researchers and AstraZeneca.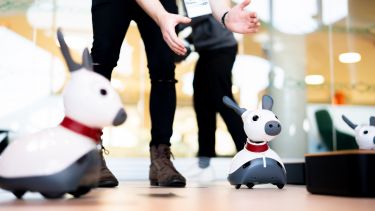 Next generation of self-aware robots could transform how therapy is delivered
Taking inspiration from therapy dogs, ambitious Department of Computer Science research could see next generation self-aware robots provide a novel new type of therapy for people in need.
Our impact
Speech and language technology in healthcare
Researchers in the Speech and Hearing group are investigating ways of using audio and speech technology to improve the physical and mental wellbeing of people.
Computational models in healthcare
Professor Richard Clayton has had a long running interest in developing computational models to investigate the mechanisms that initiate and sustain dangerous disorders of heart rhythm in the human heart, and this has been funded through grants and fellowships from the British Heart Foundation.
Professor Clayton is currently working on a UKRI funded project  which is looking to address: Uncertainty Quantification in Prospective and Predictive Patient Specific Cardiac Models
Developing cell-based simulation of tumour growth
A team in the Department of Computer Science and Insigneo Institute at the University of Sheffield, lead by Dr Dawn Walker and Dr Paul Richmond, are developing a cell-based simulation of the growth of the tumours. The agent-based model can represent potentially millions of individual neuroblastoma cells which can either grow and divide, or die depending on their local environment (e.g. oxygen level, presence of chemotherapy drugs). The model feeds into a higher-level virtual representation of the tumour developed by collaborators across Europe, and is accelerated using the FLAME GPU2 framework developed by Dr Richmond's Research Software Engineering team. This allows the tumours of individual patients and the outcome of their treatments to be simulated in a reasonable amount of time.
 
The PRIMAGE project is devoted to developing methods of computational analysis of medical images applied to childhood cancer.