Dr Hanya Mahmood
BDS (Birm), MFDS RCS (Eng), PGDip Con Sed, PGCert Med Ed, FHEA, MClinRes
School of Clinical Dentistry
NIHR Doctoral Research Fellow
Registrar in Oral Surgery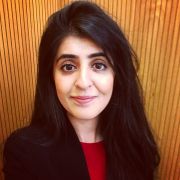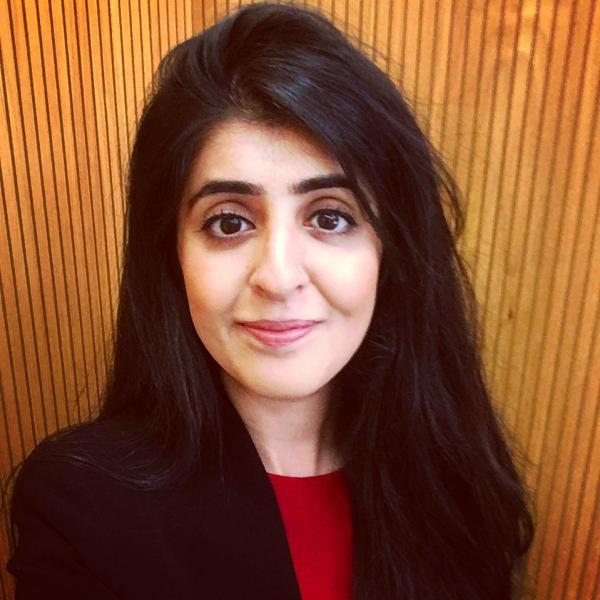 Profile

Dr Mahmood graduated from the University of Birmingham in 2012. Following this, she completed Dental Foundation Training in East Midlands and multiple Dental Core Training posts in Oral & Maxillofacial Surgery/Medicine/Pathology and Radiology in Yorkshire and the West Midlands. During this time she has obtained Membership in the Faculty of Dental Surgery (RCS England), PGDip in Conscious Sedation, PGCert in Medical Education and status of Fellowship of the Higher Education Academy.

She was appointed as an NIHR Academic Clinical Fellow/Specialist Registrar in Oral Surgery at the Charles Clifford Hospital in 2018 and has recently been awarded a prestigious NIHR Doctoral Fellowship to pursue her research in the use of Artificial Intelligence to aid the early detection of oral precancers. She was also recently awarded a Masters in Clinical Research with a distinction (2021). She has also successfully completed the Diploma of Membership in Oral Surgery.
Research interests

Dr Mahmood was recently awarded a prestigious NIHR Doctoral Fellowship (NIHR300904, award £353K) to pursue a three year PhD of her research: Artificial Intelligence based assessment of oral precancer to aid early detection of oral cancer (supervisors Dr Syed Ali Khurram, University of Sheffield and Professor Nasir Rajpoot, University of Warwick). This study has built on her preliminary work for which she was awarded a Sheffield Hospitals Charity grant in 2018. She is also a key member of the CRUK funded ANTICIPATE study (PI: Dr Syed Ali Khurram) and NEOPATH research group.

Her current research involves the application of machine learning to explore novel digital biomarkers in oral precancers. Oral precancer/oral epithelial dysplasia (OED) has a statistically increased risk of transforming into an oral squamous cell carcinoma (OSCC) which are amongst the top ten leading cancers worldwide, with an increasing global incidence and worsening prognosis. With early detection up to 70% of OED lesions can be prevented, however the lack of an objective method for evaluating OED remains a critical barrier to early OSCC detection. This highlights an urgent need for new methods and technologies to improve consistency and accuracy of OED diagnosis and to provide patients and clinicians with more objective information about the risk of OSCC development.

Previous research includes:

Investigating the potential of statins to prevent and treat osteonecrosis of the jaw (University of Sheffield, 2016-18)
Correlation between orthopantomogram and CT-scan findings for inferior dental nerve relationship with mandibular third molars (Birmingham Dental Hospital, 2014-2015).
Paracetamol overdose secondary to dental pain (Sheffield Teaching Hospitals, 2012-2014).
Publications

Journal articles

Chapters

Conference proceedings papers

Preprints
Grants

National Institute for Health Research (NIHR300904 award of £352,944)
Sheffield Hospitals Charity grant (award of £10798)
Teaching interests

Dr Mahmood has completed a Postgraduate Certificate in Medical Education (University of Sheffield) and obtained a Fellowship from the Higher Education Academy. She is regularly involved in teaching at the undergraduate and postgraduate levels. At a national level, she has organised and led the initiation of the ABAOMS clinical-academic webinar series.
Teaching activities

She has been involved in delivering the RCS MFDS exam revision course since 2017, which has involved developing and leading international Oral Surgery webinars for students in Burma and Kuala Lumpur. In her role as Yorkshire BAOS rep (2018-2019) she has organised various regional Oral Surgery study days, and she is also the lead for the Charles Clifford sedation journal club.
Professional activities and memberships

Elected ABAOMS Trainee Representative (2018 – present) which includes representation at national boards for Oral Surgery curriculum review, ISFE and Specialist Training Committee
Elected Dental Representative for Junior Doctor Forum (Sheffield Teaching Hospitals, 2019 - present)
Elected BAOS Yorkshire Regional Representative (2018-2019)
Member of learned societies: BAOS, ABAOMS, SAAD, DSTG, Pathological Society of Great Britain and Ireland
Reviewer for Oral Surgery Journal and British Dental Journal
Invited member of the BDA Health & Science Committee (2022)
Member of NEOPATH Research Group [https://www.neopath.org.uk/] 
ABAOMS digital lead (development of social media channels and website maintenance, 2018 - present)
Co-organisation of the first virtual ABAOMS Scientific Meeting (2021)
Clinical

Dr Mahmood is undertaking integrated clinical academic training in Oral Surgery. She routinely undertakes outpatient clinics and provides oral surgical treatment under local anaesthetic, conscious sedation and general anaesthetic. She is involved in supervision and teaching of undergraduates and dental core trainees.