From a BEng at Sheffield to an MRes at Imperial

Jirong
MRes Imperial College London
BEng Electrical and Electronic Engineering
2018
Jirong came to Sheffield from China to study a BEng Electrical and Electronic Engineering. After successfully graduating Jirong continued his studies at Imperial College London doing an MRes Medical Robotics and Image-Guided Intervention.
Why did you choose to study with the Department of Electronic and Electrical Engineering at the University of Sheffield?
"I chose Sheffield because the engineering faculty here is strong and the facilities are very good as well."
What have you enjoyed most about the course eg which modules/lectures/lecturers and why?
"It has to be the EEE360 Individual project which allowed me to apply what I learned from books to real problems in the real world. I found my supervisor to be very patient and helpful as well."
What did you enjoy most about being at The University of Sheffield?
"The staff are very helpful and always patient to answer questions. In addition, The Diamond provides a good environment for studying."
What did you enjoy most about living in Sheffield?
"The diversity. In Sheffield, there are students from all over the world so I met different people and learnt different cultures."
What are your future career aspirations/plans?
"I am studying at Imperial for the programme MRes Medical robotics and Image guided intervention. I will apply for a PhD after that. My future career plan is to find a research job in the university. "
 
What would you say about studying at EEE in Sheffield to students who are considering their options?
"Studying in Sheffield is always challenging but it will be an unforgettable experience. I hope you could enjoy it. Have fun!"
Top 10 in the UK
We're in the top 10 UK Electronic and Electrical Engineering Departments (QS World University Rankings 2021).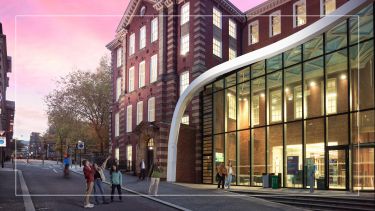 Visit us
Discover what sets Sheffield apart at our undergraduate open days on the Saturday 21 October or Saturday 18 November.