The Electronic and Electrical Engineering Society is the student society for the Department of Electronic and Electrical Engineering. They organise events such as lectures from key academics, visits to industry and the all important end of year ball! Find out what they have been up to this year.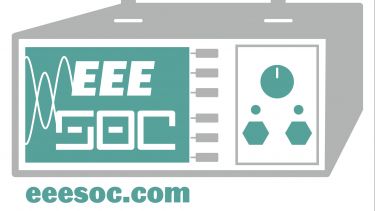 The Committee positions are held by students and are voted for by members of the EEE Society on an annual basis.  EEE students of all levels are welcome both as members and to run for roles on the Committee.
2021/2022 Committee
President - Yinka Leo Ogundiran
Operations Officer - Devran Tahanci
Finance & Development Officer - Philip Svensson
Inclusions Officer - Jade Hussaarts - Worthington
Year 2 Representative - Isaac Porter
The current President, Yinka,  shares why he ran for the role and what has achieved so far and what he hopes to achieve in Semester 2.
Why did you run for the role of President of EEE Soc?
I had served as one of the Academic Reps for EEE PGRs in the previous year. I realized that almost all the suggestions for improvement that my colleagues and I brought forward were considered and implemented by the Department. And I was amazed by the incredible support I received from the EEE Department and the Head of Department when I organized an IEEE event in April 2021. These experiences made me feel confident and optimistic that such an environment could enable me to make a difference if I had an important role such as the President of EEE Society.
Why do you think having a department student society is important?
The EEE Society is very important as it offers a platform for students in the Department for their voice to be heard, gives them opportunity to participate in both technical and social activities and generally improves their student experience.
What are your 5 objectives you want to achieve as President ?
Promote inclusiveness among EEE students i.e., home/international students undergraduate/post-graduate.
Increase membership of EEESoc
Advocate for improved academic experience for all EEE students
Organise talks and tutorials to enhance the technical skills and employability of EEE Students.
Facilitate more internship opportunities for undergraduate students, and graduate schemes for our graduating students through industry collaboration.
What have you achieved so far and what are your plans for Semester 2?
We have kicked off our planned series of talks delivered by experts within their fields of research.  The first talk was delivered by our Professor Zi-Qiang Zhu, who is the recipient of the prestigious 2021 IEEE Nikola Tesla Award. 
We also had a trip to Powell Industries  in Bradford who shared their practical application of electronics in industry which was very interesting and we were joined on the trip by Dr Mahmoud Masoud.
For Semester 2, we plan to go on tours, have students and staff quizzes, and hold sporting events. We will organise tutorial sessions on some essential soft skills for electronic and electrical engineers and we are partnering with some companies who will be visiting to offer internship and graduate scheme opportunities to our students. 
Like and follow us on Facebook - @uoseeesoc