The Electronic and Electrical Engineering Society is the student society for the Department of Electronic and Electrical Engineering. They organise events such as lectures from key academics, visits to industry and the all important end of year ball! Find out what they have been up to this year.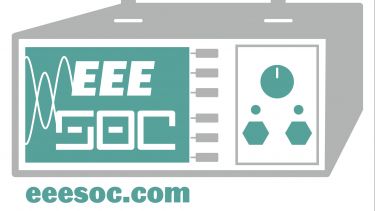 Off
The Committee positions are held by students and are voted for by members of the EEE Society on an annual basis.  EEE students of all levels are welcome both as members and to run for roles on the Committee.
Click here to join EEE Society!
2022/2023 Committee
President - Toby Brown
Vice President - Minaal Baba Ahmed
Operations Officer - Jack Wall
Finance & Development Officer - Andrew Beckett
Inclusions Officer - Elaine Galloway
Social Secretary - Oluwatomisona Odunkan
Year 2 Representative - Hazem Zied
PhD Representative - Yinka Leo Ogundiran
The current President, Toby,  shares why he ran for the role and what has achieved so far and what he hopes to achieve in Semester 2.
Why did you run for the role of President of EEE Soc?
In my first year in the department, I attended many of the great EEE society events held by the previous committee, including an industrial trip to Powell Industries, a Power Electronics Seminar and a fascinating academic talk from Professor Zi-Qiang Zhu. I realised that not many of my classmates were aware of the great events/opportunities presented by EEE Society and I therefore decided to run for the president role, with the mission of increasing student engagement across all years and strengthening the sense of community within the department!
Why do you think having a department student society is important?
I believe this year's EEE Society has delivered fantastic opportunities for students from all year groups and backgrounds to interact and learn from each other. Not only have the events improved the student experience within the department, but they have provided students with the opportunity to build their confidence and communication skills - both of which are essential for a successful engineering career.
What have your objectives been during your time as President ?
Strengthen the sense of community in the department.
Promote inclusiveness among EEE students i.e., home/international students undergraduate/post-graduate.
Increase membership of EEESoc (it has grown by over 50 members!)
What have you achieved so far and what are your plans for Semester 2?
We kicked off the year with a 10-pin bowling tournament to introduce new students to the department and society. It was great to see so many first year students come and meet us.
Next up was a quiz and pizza afternoon courtesy of EEE Soc. There were a range of prizes up for grabs, a lot of fascinating questions and no empty stomachs at the end of the day!
We wrapped up semester 1 with a Christmas Meal at Walkabout where students enjoyed a three course meal and as well as other discounted refreshments.
In semester 2 we have held a range of smaller social events (including an upcoming go karting social) and have spent our time preparing for this year's department ball in the final week of the semester!
As for next year, I have the pleasure of passing the presidency of the society over to Jack Wall, who has been this year's secretary. Jack has played a vital role in the organisation and success of the society and I look forward to seeing how he grows the society further next year.
Follow us on Instagram - @uoseeesoc 
Top 10 in the UK
We're in the top 10 UK Electronic and Electrical Engineering Departments (QS World University Rankings 2021).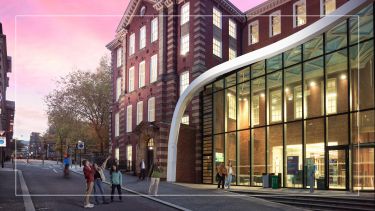 Visit us
Discover what sets Sheffield apart at our undergraduate open days on the Saturday 21 October or Saturday 18 November.