The best thing about being a student at Sheffield is there's great facilities for you to try lots of different things & see what you can achieve

Sioned Davies
General Engineering Student
Winner of Siemens Intern of the Year
2023
This is Sioned, a General Engineering Student and winner of the Siemens Intern of the Year Award. Here she tells us why she chose Sheffield, her course and also how it felt winning such a prestigious award.
Watch: Our interview with Sioned
The first time I really thought about doing engineering, it was because I had watched the Christmas Lectures and Danielle George had done a lecture on how to hack your home, and it finished with a group of robots playing the "Dr. Who" theme tune, and that really inspired me because it showed me how much engineering can achieve.

Sioned Davies

General Engineering Student
We interviewed Sioned in November 2022.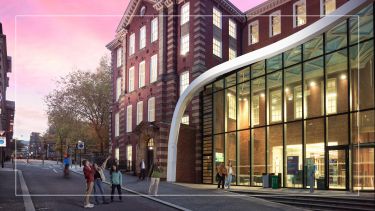 Visit us
Discover what sets Sheffield apart at our undergraduate open days on the Saturday 21 October or Saturday 18 November.