Mr Ben Taylor
Postgraduate Certificate in Learning and Teaching (CiLT), MEng Electrical and Electronic Engineering
University Teacher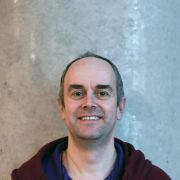 Profile

I graduated from Sheffield University in 1998, with a Masters in Electrical and Electronic Engineering.  After graduating I did two years of postgraduate research in the field of computational modelling of electromagnetic interference from power electronic drives, with the Electrical Machines and Drives Research Group (EMD), in the Department of Electronic and Electrical Engineering. 

From 2000 to 2008, I worked as a Research Associate in the EMD, mainly working on power electronic converters for electric and hybrid electric vehicles. In 2008, I moved to the Department of Automatic Control and Systems Engineering, (ACSE), initially working in the field of power systems modelling for more electric aircraft systems, before shifting focus to development of energy harvesting and wireless sensor systems for civil and submarine applications. 

In 2012, I started as Teaching Associate in ACSE, mainly focused on practical laboratory teaching and development. In 2014, I joined The Multidisciplinary Engineering Education Team, and was responsible for redevelopment of all the practical teaching material for the 1st and 2nd year labs. Much of this work involved specification of all the new laboratory equipment, development and manufacture of a number of the new pieces of laboratory equipment and all the associated teaching material for the laboratories.

Since September 2015, I has been working in The Multidisciplinary Engineering Education (MEE) Department, developing and delivering the controls and systems laboratories in the Diamond. And is also the academic liaison between ACSE and MEE.

My full publication record is available on Google Scholar.
Qualifications

Fellow of the Higher Education Academy (FHEA)

Collaborative Award for Teaching Excellence 2021 (HEA)
Postgraduate Certificate in Learning and Teaching (CiLT)
Publications

Journal articles

Conference proceedings papers
Teaching interests

Laboratory leader - Electronic and Electrical Engineering
Co-Teach on ACS336 - Rapid Control Prototyping