Dr Raja Toqeer
Ph.D, M.Sc, and B.Sc, FHEA, CEng, MIET, CMgr, FCMI, PGCE, CIQA, CAVA
Multidisciplinary Engineering Education
Senior University Teacher for Computing, Control and Electrical Engineering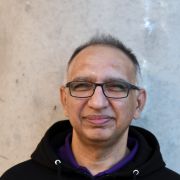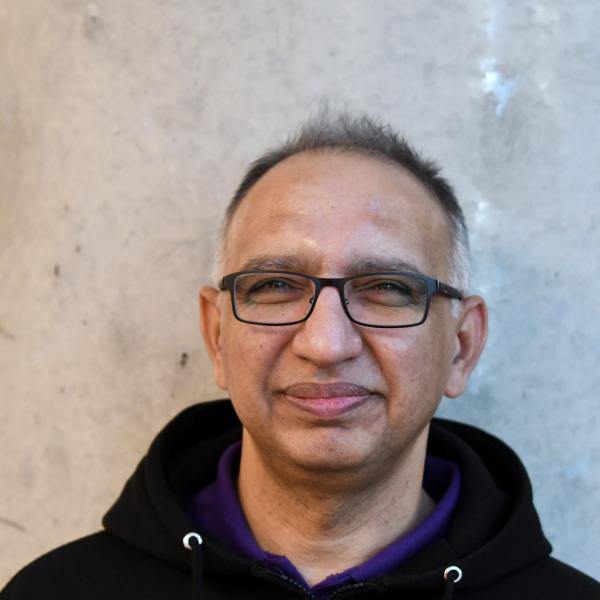 Profile

I joined the teaching team in the Multidisciplinary Engineering Education department in 2022, as the academic lead for electrical and electronic related laboratory activities. In this role, I am responsible for the design, planning and delivery of fun and engaging laboratory activities for undergraduate and postgraduate students from different disciplines in the faculty of engineering. I have decades of practical engineering teaching and assessment experience in further and higher education sectors. This includes designing, delivering and assessing a wide range of laboratory experiments, and training the trainers in the electrical and electronic engineering subject area. 

My technical expertise within electrical and electronic engineering encompasses analogue and digital electronics, microcontrollers, control systems, electrical machines and power systems. The main focus of my research has been on the design and implementation of a Neurocontroller for the speed estimation and control of an induction motor, and the design and implementation of advanced control methods for the next generation of electric ship power systems.

I delivered projects with the University of Warwick, the Higher Value Manufacturing Catapult and the University of Lincoln to develop competency frameworks for Levels 4 to 7 for the Electrification and Electric Vehicles, the Industrial Digitisation Technologies for Simulation and Modelling of Manufacturing, the Batteries and Packs, Power Electronics, Motors and Drives, and the Advanced Technologies in the Agriculture and Food sector. These projects, combined with years of successful collaboration with several industry partners, professional bodies and subject experts, enabled me to gain valuable insights into the future industry skills demand and more specifically, employers' requirements in mentoring students to develop the relevant knowledge, skills, competencies and behaviours as required by the sector.

As a subject expert, I have mapped a range of Engineering and Manufacturing occupational standards and the Engineering Council's AHEP / UK-SPEC standards against Levels 4/5 Higher Technical Qualifications (HTQs) in Engineering for Pearson. With this experience, I aimed to contribute to curriculum design and development at all levels of undergraduate and postgraduate education by creating a range of high-quality learning opportunities for students to become employment-ready by the time they complete their studies. Furthermore, I provide mentoring support for the IET professional development of engineers and technicians for CEng, IEng and EngTech qualifications. These activities support me in developing a deeper understanding of the advancement in industrial practices to augment my own teaching practice and make students' learning experiences more memorable.
Qualifications

Fellow of the Higher Education Academy (FHEA)
Chartered Engineer (CEng)
Member Institution of Engineering and Technology (MIET)
Chartered Manager (CMgr)
Fellow Chartered Management Institute (FCMI)
External Examiner 
IET Professional Registration Mentor
IET End-Point Assessor Level 6 Degree Apprenticeship Standard Embedded Systems (ST0151)

Education:

Ph.D., M.Sc., and B.Sc. in Electrical and Electronic Engineering                                                                                           
Post Graduate Certificate Education (PGCE)
PgD in Strategic Management and Leadership 
Certificate in Leading the Internal Quality Assurance of Assessment Processes and Practice (CIQA)
Teaching interests

Analogue and digital electronics 
Control systems and embedded systems
Practical engineering teaching, assessment and feedback
Education Technology (EdTech)
Remote, interactive and discovery type experiments design
Engineering assessments and design of work-related case studies
Occupational standards: Automation and Controls Engineering Technician, Engineering Manufacturing Technician, Network Engineer,  and Embedded Systems
Teaching activities

EEE117 Electrical Circuits and Networks
EEE118 Electronic Devices and Circuits
EEE119 Digital System Engineering
EEE123 Introduction to Electric and Electronic Circuits
EEE126 General Skills
AMR131 Electrical Engineering and Instrumentation
EEE225 Analogue and Digital Electronics
EEE227 Communication Electronics
BIE201 Advanced Bioengineering Topics
EEE6220 Electronic Communication Technologies