Pay tribute to your loved one with a gift
Make extraordinary things happen as a fitting tribute to your loved one with a memorial gift to the University of Sheffield.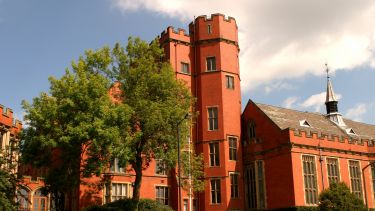 Off
Honour your loved one's memory in a way that would make them proud. And have their legacy live on by supporting ground-breaking research or students in need. 
A gift in memory of your loved one will make such a difference. Your gift can:
Support life-changing research for conditions such as Parkinson's Disease, rare genetic diseases, MND, and dementia.
Open doors for students from disadvantaged backgrounds by giving them the opportunity of a University of Sheffield education.
Help build world-class facilities for the innovators of tomorrow.
Whether you'd like to make a gift in lieu of flowers, set up a funeral collection, or make a regular gift, we're here to help you.
For more information about how to set up your collection, by JustGiving or in person, please visit our Fundraising Guide. 
And for further information please contact giving@sheffield.ac.uk or call Sarah Barnes on 0114 222 5597. 

On behalf of those who will benefit from your kindness, thank you.