Costs of family caregiving in palliative care: setting the global research agenda
Our proposed collaboration responds to an issue the World Health Organisation has identified as one of the most significant public health challenges facing the 21st century, namely the urgent need to develop new, cost-effective, models of palliative and end of life care to support ageing populations.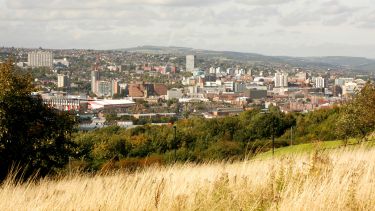 The development of new care models is limited by the lack of research regarding the economic dimensions of palliative care. Our project brings together the leading academic teams in this field globally to collaboratively set a new global research agenda. Our aim is to conduct high quality, collaborative research in each participating country to develop a new evidence base in this neglected, but highly important, area.
Research
We will work together to
Publish a discussion paper synthesizing our collective published research to date and introduce new critical perspectives.
Grant funding proposals for key funders in each country, the content of which will be decided during a three-day workshop which will build on our background work to discuss strategies to address key methodological challenges, reach consensus on preferred methods of data collection and analysis, and discuss optimum strategies to achieve impact and
Build an international research network including early career researchers and postgraduate students
Workshop
We held a three-day workshop in Sheffield in July 2019 which included:
A research prioritisation exercise with partners and stakeholders.
Consideration of the need to develop new methodological approaches which are ethical, feasible and robust.
Consultation with service users with lived experience of family caregiving, drawing from the membership of the Sheffield Palliative Care Studies Advisory Group.
Outputs from the workshop will include funding applications, policy briefing papers, and media dissemination.
We will hold a one-day workshop in Auckland to consult with Te Ārai Palliative Care Research Group Kaumatua (Māori elders) to consult on appropriate methods to ensure inclusion of indigenous and other minority cultural groups.
Team
Presentation
To view the presentations/posters, please use the following links:
---
Contact us
Dr Clare Gardiner
c.gardiner@sheffield.ac.uk
Division of Nursing and Midwifery
Health Sciences School
The University of Sheffield
Barber House Annexe
3a Clarkhouse Road
Sheffield
S10 2LA