The Healthy Lifespan Institute at the University of Sheffield has a pioneering approach to multimorbidity, the presence of two or more of the chronic health conditions that create disability and poor quality of life in old age. Our mission is to prevent or delay multimorbidity, or to mitigate its effects.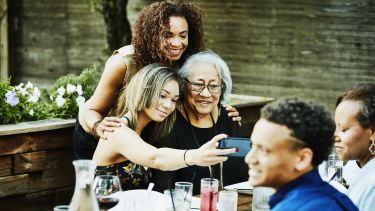 Addressing major challenges
Ageing is the main risk factor for these chronic health conditions – such as coronary heart disease, stroke and type 2 diabetes - and it is their co-existence that presents the greatest challenges to individuals, families and health services. Over half of people aged 65 and over have multimorbidity and one-fifth of those aged 80 and over have four or more such conditions. Multimorbidity is the major cause of health and social care service use.
As ageing is malleable, we focus on the mechanisms underlying age-related frailty and multimorbidity across the life course - from cradle to grave – and the interventions that might delay their onset.  We combine a wide range of scientific disciplines to achieve these twin goals of understanding causation and then producing the evidence for clinical and social policy and practice interventions to prevent, delay or ameliorate them.
Influencing policy makers
Our scientific expertise is drawn from four faculties and is led by a partnership between medical and social sciences. The Institute's extensive research portfolio includes world-leading expertise in gerontology, age-related diseases such as musculoskeletal, cardiovascular and neurodegenerative conditions, healthy and active ageing, health and well-being across the life course and public health. The Institute also boasts world-leading expertise in engineering methods and technologies geared to prevention, early detection and outcome monitoring.
We work closely with local, regional, national and international organisations – public, private and third sector – to exchange knowledge and develop evidence-based policy and practice approaches to the prevention of multimorbidity.
A world top-100 university
We're a world top-100 university renowned for the excellence, impact and distinctiveness of our research-led learning and teaching.