HELSI Bites: Are older workers better at managing others' feelings?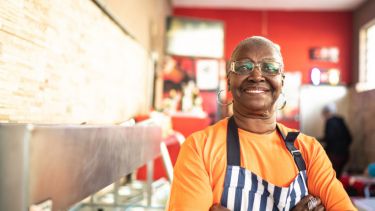 Event details
Wednesday 8 November 2023
Events are free but require registration via the link below. HELSI Bites are 30 minute lunchtime talks (15-18 minute talk & 10 minutes for Q&A), prepared in an engaging & accessible "TED talk" style, suitable for our diverse, cross disciplinary academic audience. They highlight the wealth of expertise amongst our members, and showcase our holistic approach to tackling ageing and extending healthy lifespans.
---
Description
Presented by Professor Karen Niven, from the Management School
People often hold negative stereotypes about older workers that explicitly or implicitly shape the opportunities afforded to older members of the workforce and how they are treated at work. While previous research seeking to enhance the experiences of older workers has focused on challenging these stereotypes, which are largely unfounded, in my research I take a different approach: focusing on the distinctive strengths of older workers. In this talk, I focus on ways in which older workers may be more effective than their younger counterparts when it comes to managing others' feelings, which is a key skill required in virtually all jobs that involve working with others (and especially 'frontline' occupations, like service and care work).
Events at the University
Browse upcoming public lectures, exhibitions, family events, concerts, shows and festivals across the University.