We will promote change in society by sharing knowledge with individuals, community groups, care providers and policy makers, and supporting them to implement new initiatives.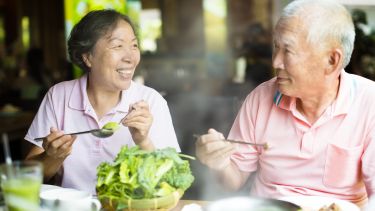 User engagement and co-production
We reject the notion that academic researchers are the sole experts in the fields of ageing, frailty and multimorbidity. Instead we seek a research model that is embedded in the real world experiences of service users, carers and practitioners. For example, people diagnosed with young onset dementia and their carers have been involved as 'experts by experience' in designing research into community based service delivery models and we've used co-design methods to promote physical activity after stroke, enabling end users to shape provision.
Informing Government policy
We are implementing knowledge exchange initiatives with local and national policy making communities to ensure public health and social care policies benefit people throughout their lives, do not have adverse effects on ageing and reduce the gap between the richest and poorest in society. For example, our research on the social determinants of health has informed the major report "The Health of the Nation: A Strategy for Healthier Longer Lives" published by the Parliamentary APPG for Longevity.
Training tomorrow's leaders
We are implementing a skills development programme for postgraduate, postdoctoral, professional and clinical training. This will ensure a pipeline of talented researchers is established to continue the fight against the global epidemic of multimorbidity.
Flagship institutes
The University's four flagship institutes bring together our key strengths to tackle global issues, turning interdisciplinary and translational research into real-world solutions.