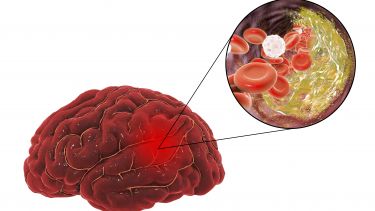 Off
About
The aim of this workstream is to develop mixed models of diseases in mice that are common in old age for example heart disease plus dementia, arthritis plus heart disease or chronic infection plus heart disease.
Methodologies
This workstream has been able to induce heart disease (atherosclerosis) in old mice.
Capabilities
Induction of atherosclerosis in a variety of mouse strains, feeding altered diets, measurement of atherosclerosis using histological techniques, neurophysiology and brain imaging (under development).
Staff and PhD students
Principal Investigator Ilaria Bellantuono
PDRA Osman Shabir 
Principal Investigator Helen Marriott
Principal Investigator Lynne Prince
Research assistant Alexandra Rayson
Hub Technician Carl Wright
Key publications
Shabir O, Pendry B, Lee L, Eyre B, Sharp P, Rebollar M, Drew D, Howarth C, Heath P, Wharton S , Francis S et al (2022) Assessment of neurovascular coupling and cortical spreading depression in mixed mouse models of atherosclerosis and Alzheimer's disease. eLife, 2022(11). View this article in WRRO
Shabir O, Moll TA, Matuszyk MM, Eyre B, Dake MD, Berwick J & Francis SE (2020) Preclinical models of disease and multimorbidity with focus upon cardiovascular disease and dementia. Mechanisms of Ageing and Development, 192, 111361-111361. 
Case Study
https://www.sheffield.ac.uk/healthy-lifespan/news/heart-disease-causes-early-brain-dysfunction-and-can-treble-key-alzheimers-protein