Benefits of language study
Learning a language is more than just an enjoyable pursuit - it can improve your future employability.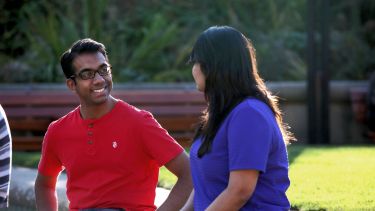 Knowing a foreign language will help to improve your cultural awareness, increase your adaptability, and make you a more confident and effective communicator.
---
If you have a foreign language, that is a powerful tool to get a job… you are so much more employable. You can be part of international business.

Barack Obama

2008
---
Having a second language is not only useful if you decide to study abroad as part of your degree, it can also help you get ahead in your career.
Many international employers seek people with language skills, which can help you to adapt to different business environments and operate with greater cultural agility and insight.
---
Multinational companies want multilingual recruits.

The Sunday Times

2008
---
Your language skills can increase your job opportunities. You could be in Sheffield liaising with international clients for an engineering company, in Brussels interpreting for the European Commission, or in Seoul at an international bank - your multilingual skills will help you on your way.
Languages give you a window into different cultures
Language study is not just about translating words. It gives you a better insight into people and their different cultures, and helps you to learn about a country's past and present, and give you insight into cultural differences and similarities.
Expand your horizons
Every year, many of our undergraduate students choose to spend time studying abroad, either as part of their degree or as an elective option. It's an exciting opportunity to experience another culture, while you further develop an existing language or learn a new one.
A world top-100 university
We're a world top-100 university renowned for the excellence, impact and distinctiveness of our research-led learning and teaching.