MASH is the University of Sheffield's maths and statistics support centre. We're based at 301 Glossop Road and are available to help all students, in all years, on all courses with their maths and statistics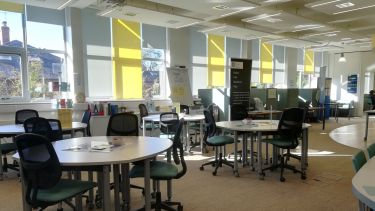 We provide 1:1 appointments and drop-ins for maths and statistics. All students at the University are eligible to book a 1:1. You can book as many as you need – the only restriction is that you can only book one at a time. Alternatively, you can drop-in to our centre during our opening hours and speak with an advisor. Statistics advisors are available from 10:00 - 13:00 and maths advisors are available from 13:00 - 16:00.
Our tutors are very experienced and across the team we have a good knowledge of the common maths and statistics issues students encounter.  As MASH is a stand-alone service not attached to academic departments, our 1:1s provide an alternative, more informal environment to explore any issues you are encountering with maths or statistics. Often a difficult topic can be straightened out just through another explanation from a new perspective. MASH is able to provide that support.  A little careful, directed advice at the right time can be a big step towards succeeding on your course. 
Book a 1:1 (University login required)
---
MASH run workshops on a wide range of topics, including those listed below (University login required). If there's a topic that's not listed but you think it would be a useful addition to our programme, let us know: 
Maths anxiety workshop & resources
Numerical reasoning for job applications workshop & resources
---
Our website includes lots of resources to help you brush up on your maths and statistics. These self-study materials are curated by the MASH team to cover the maths and statistics topics relevant to students at Sheffield.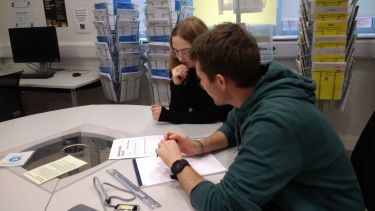 Book a 1:1 appointment or workshop
Would you like to explore a maths or stats topic in greater depth? Why not book a 1:1 with an advisor or a workshop (current students only).
A world top-100 university
We're a world top-100 university renowned for the excellence, impact and distinctiveness of our research-led learning and teaching.