The University of Sheffield has an extensive source of expertise, innovative ideas and facilities to help healthcare, pharmaceutical, life sciences and biomedical organisations develop new and existing products, and services.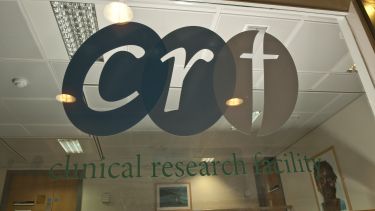 The Sheffield Healthcare Gateway provides a key point of access for businesses to our healthcare facilities, expertise and ideas.
Our broad expertise makes us an ideal partner and over the past few years we have collaborated with over 2,000 organisations keen to harness our expertise, technology and insight. These have ranged from some of the world's largest corporations to smaller regional companies. We are happy to support you whatever your needs
There are two broad ways of partnering and collaborating with the university:
Contracted work, where we carry out a service on your behalf
Working together on collaborative projects.
For enquiries about science and engineering please contact the Science Knowledge Exchange Team (scienceke@sheffield.ac.uk) or the Engineering Team (e.williams@sheffield.ac.uk). Contact details for the other faculties can be found here.
The University of Sheffield is a research intensive institution. REF 2014 reiterated that the research conducted across all areas of the university is internationally excellent.
Our main areas of healthcare research are:
Advanced Medical Manufacturing
Assistive Technologies and Tele-health
Bone Biology
Biomaterials and Tissue Engineering
Cardiovascular Science
Dentistry
Endocrinology
Health Economics
Human Communication Sciences
Human Metabolism
Infection and Innate Immunity
Inflammation
Medical Physics
Neuroscience
Nursing and Midwifery
Oncology
Public and Social Health
Within the Faculty of Medicine, Dentistry & Health, the results of REF 2014 demonstrate world-leading excellence, impact and strength across all departments:
View the full REF 2014 summary
Access our equipment directly or let our trained staff provide the testing or analysis service for you, under a 'services rendered' contract.
If you are a University of Sheffield member of staff please click here for more information regarding our 'services rendered' contracts. If you are external to the University of Sheffield please contact healthcare.gateway@sheffield.ac.uk.
The University of Sheffield has a wide range of up-to-date equipment to enable us to service an internationally leading research organisation. These facilities are available for collaborative projects as well as for contract research:
Please see the Medical School Core Facilities page for more info.
Do you have a problem that you require expert help to solve? Through our consultancy service we can provide specialist expertise and experience to find solutions for your problems. For many years, organisations of all sizes and locations, including some of the most successful in the world, have come to the University of Sheffield to benefit from our support and stay ahead of the competition. Whether it is a short-term consultancy agreement or an on-going partnership, we have the expertise to meet your requirements.
Our expertise
All of our academics are encouraged to undertake consultancy work. By drawing on one of the University's 1,100 academic experts in more than 70 disciplines, research centres and related areas, you can gain access to specialist consultants to engage on specific projects at a level to suit your needs.
What about confidentiality?
The University can guarantee confidentiality at all stages of discussions and, where appropriate, we will happily assist in putting in place formal confidentiality agreements to ensure that you feel fully protected in terms of any confidential and/or commercially sensitive projects you wish to discuss.
What about intellectual property?
Whatever the nature of the interaction, we will endeavour to ensure that all legal and contractual matters are dealt with as swiftly and smoothly as possible. The University has a set of simple procedures which are publicly available.
Please contact the Healthcare Gateway staff or click here for more information related to our consultancy services at the University of Sheffield. For Consultancy Services within the ScHool of Health and Related Research (ScHARR) please see here.
Many of our world-class facilities are available for use by external organisations and universities.
All of our equipment is maintained and used by experts in their area. We can provide a service which ranges from routine testing and analysis to answering your specific research questions.
Available equipment and facilities:
Contact us if you require more information relating to our facilities.
A world top-100 university
We're a world top-100 university renowned for the excellence, impact and distinctiveness of our research-led learning and teaching.