2024 start
September
International Development (Masters in Public Health)
Department of Geography, Faculty of Social Sciences

School of Medicine and Population Health, Faculty of Health

Explore the intersections of international development and healthcare policy and practice in the Global South, while developing the skills to work in health and development organisations around the world.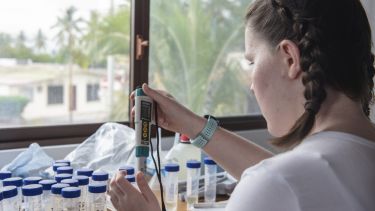 Course description
Our MPH in International Development combines expertise from development studies and public health to help you engage with the challenges of health and international development in today's complex world. Working across the Department of Geography and the School of Medicine and Population Health, you'll develop an understanding of the interventions necessary to improve the health of communities in the Global South.
The course is rooted in principles of interdisciplinary learning, decolonising knowledge, connecting theory with policy and practice. You'll also have the flexibility to tailor the course to you own interests.
Through this approach it offers a unique combination of academic excellence, tailored professional skills teaching, an optional field class, and a research-based dissertation based on placements, research collaborations or independent research.
Core modules will teach you about changing ideas of 'development' since the mid-twentieth century and how these have translated into very different policy approaches and outcomes. You'll learn about poverty and how it has changed, about how development ideas and processes connect to questions of gender, culture and race, about how processes such as migration, urbanisation and technological evolution intersect with development, and about the global governance of international development.
You'll have the opportunity to build a range of professional skills, and will be trained in core research methods in order to undertake an individual piece of original research. Our placement-based dissertation option also enables you to gain valuable work experience.
Optional modules from across the University are also available. These include subjects as diverse as food security, public health, urban development, and climate change.
An optional international field class in the Global South encourages you to engage with overseas development and community organisations through an intensive week of activities. We also offer a lower cost and more sustainable UK-based 'hybrid' field class as an alternative. International field class locations are subject to variation and subject to the number of students participating, but previous destinations have included Peru, Nepal and South Africa.
The costs of optional field classes modules and placements are not included in your tuition fees. A limited amount of funding, accessed through a competitive process, is available to students to help finance field classes.
Field class
Find out more about our past international field classes:
Nepal

The Nepal field class gave students the chance to work in small groups with a dedicated Nepali team member, taking part in community initiatives in Kathmandu before staying in Sindhupalchok District. Students pursued research projects around themes of gender, health, migration, earthquake disaster recovery, community forestry and climate change. This research had a direct impact through a final dissemination event which in recent years involved national political and media attention as well as regional and local stakeholders.

The field class is an amazing part of the masters programme, which allows you to consolidate the theory and ideas learnt in lectures, in the field. As well as preparing you for the dissertation it is also a great chance to meet and learn from students of different cultures in a new and interesting environment.
Helena

Tanzania

The Tanzania field class gave students practical experience of field research. Working with our NGO partner KEDA, students were based in rural communities around Mt Kilimanjaro.

They researched a range of issues that affect local communities such as health, environmental change and poverty alleviation among smallholder farmers. Each year students fed back to district officials and previously had even been interviewed for National TV.

The field class in Tanzania provided the incredible opportunity to bring case studies we had always read about in books and lectures to life through hands-on fieldwork. I was able to learn about issues in water, health and sanitation through the voices of local people. Conducting research in the rich and vibrant culture of Tanzania was an unforgettable experience.
Shahreen

Ecuador

The Ecuador field class gave students the opportunity to work closely with our local partner Intercultural Outreach Initiative, which is based on the Island Isabela in the Galapagos Islands. Our students gained experience in field research by exploring a range of issues that affect the local communities such as food security, water, sanitation and hygiene (WASH) issues and ocean plastic pollution. Each year students feed back to district officials and local stakeholders.

You can read a blog from one of our students about a virtual field class.

The virtual field class provided an opportunity to experience the challenges of international fieldwork, and allowed us to develop skills in adapting research to changing circumstances and using video interviews for data collection, which will be useful skills for the future! It was a great way to gain an understanding and insight into the situation around plastics in the Galapagos, despite not being able to visit!
Elle
Placement
Recent topics for the dissertation with placement

Exploring the impact of land certification programmes on land tenure security and land conflicts for peasants in Indonesia
Inclusive education for students with visual, hearing and physical disabilities: Barriers and experiences in Gondar, Northern Ethiopia
Sustainable livelihoods and the urban poor: The importance of rural-urban connections for second generation rural-urban migrants in Kampala, Uganda
Shifting and negotiating identities: Shan refugees in Northern Thailand
Breaking dichotomies and the process of social reproduction: A case study of urban market women in El Alto
Life histories of giving: Individuals' changing relationships with charities over time Governance and livelihoods: The future of aquaculture on Lake Bunot, San Pablo, Philippines
Exploration of how recognised factors affect public perceptions of climate change within the North of England
Learning from international emergency responses: a critical assessment of how the British Red Cross learns from its international emergency responses
Intercalation
We accept medical students who wish to intercalate their studies. Find out more on the Medical School's website.
Modules
Core modules:
Introduction to Research Methods

This module is offered across several programmes. Learning activities for the module are tailored to your individual specialist areas to provide learning that is relevant and specific to your chosen degree programme.



This module provides students with an introduction to quantitative and qualitative research methods; it covers all stages of the research process from planning and design and research ethics and public and patient involvement, through to data collection and analysis and dissemination stages. It is specifically designed for students who do not have prior research experience and would be suitable for students from a range of backgrounds, but is particularly relevant to those interested in applied health related research. The course also provides a foundation for further learning in specific research methods.

15 credits

Key Issues in Global Public Health

This module introduces contemporary and historical public health discourses, policies and practices, before critically examining their practical and theoretical underpinnings. The module goes on to explore the role and actions of key global health players (e.g. individual governments, United Nations organisations, bilateral and multilateral partnerships, local and international non-governmental organisations and health care industries), and discusses the social determinants of health, considering how they might be tackled for improved health equity and social justice. The module then provides an introduction to major public health challenges in the contemporary world, illustrated through health issues (e.g. malnutrition, maternal and child health, mental health, sexual and reproductive health), socio-political issues (e.g. gender equity, trade, conflict, famine), and environmental issues (e.g. climate change, urbanisation, food security, waste management). Lastly, the module concludes by looking forward, in light of contemporary trends, whilst reflecting on lessons learnt, in order to sustainably improve global health in the future.

15 credits

Ideas and Practice in International Development

This module introduces students to key theoretical debates in international development. Co-taught by the Departments of Geography, Politics, Urban Studies and Planning, Sociological Studies and the School of Health and Related Research (ScHARR), it takes an interdisciplinary approach to exploring how thinking about development has changed over time, and why it has changed. The module also encourages students to think about the relationship between development theory and development practice.  It is spread over two semesters, in order to maximise the synergies between the core content of this module and the various other core and optional modules that students will take across the year. 

The first semester focuses on the overarching questions of how development has been understood and conceptualised from the colonial period to the present. The changing development paradigms presented through weekly lectures are explored in depth through fortnightly seminars, each of which focuses on a set of key questions about changing theoretical perspectives and their implications for policy. The second semester then shifts focus onto a set of critical issues for policy and practice, including (for example) global health, migration, technology, urbanization and development finance. 



The overall aim of the module is to build students' understanding of the origins of the idea of international development, changing debates about its meaning and purpose, and the implications of these for policy and practice.

30 credits
Optional modules:
Theory and Debates in Food Security and Food Justice

Food Security and Food Justice are areas of increasing importance at local, national, transnational and global scales. Political and non-political agents at multiple scales have recognised that Global Hunger and Food Security (of which Food Justice is a primary component) is a key challenge requiring urgent interdisciplinary investigation and problem solving. There remains limited agreement as to how best to approach these issues. This module provides students with a background to the problems encompassed within the food security/food justice nexus by drawing on academic and policy debates that focus on both the macro as well as the micro impacts. By looking across food systems, the module also critically evaluates different strategies for mitigating the impacts of food insecurity and injustice. In addition to academic, knowledge and critical thinking skills, the module will help students to develop the following attributes: Communication, Networking, Collaboration, Influencing, Inclusivity, Defining Purpose, and Growth Mindset.

15 credits

Professional Skills for Development

In this module, which is taught across several departments drawing in a range of multi-disciplinary expertise, students gain a critically engaged understanding of professional practice in international development and develop a range of professional skills for future career paths.  Through the module students will learn to apply academic training to real-world situations, with a strong focus on employability-related skills.



Students will be taught about a set of key transferable and employability skills in keeping with the Sheffield Graduate Attributes before being given the option to choose between one of three specialist skill development tracks for hands-on group work.   The key transferable skills covered will include communications, project design and fundraising, policy analysis and consultancy work, ethics and cultural sensitivity.  Whichever of the specialist tracks they choose, students will work on a group-based project output and an individual written assessment.  While acquiring some specialist skills, all students will reflect on all key transferable skills offered in the first half of the module.

15 credits

The Science of Environmental Change

This module gives students a critical understanding of the science behind historical and recent environmental change. The module covers the core debates in environmental change, the science behind these changes, methods for detecting environmental change, and the impacts of these changes.

15 credits

Epidemiology

Epidemiology is the discipline underpinning both effective public health practice and research into the causes, control and prevention of disease. Knowledge and understanding of epidemiological concepts and methods is a basic requirement for effective public health practice.

This module will provide an introduction to epidemiology covering key epidemiological concepts; measures of disease; association and causation; confounding and bias. It will also introduce research designs including cross-sectional, ecological, cohort, case-control and intervention studies and introduce population health measures such as screening.

15 credits

Disaster and Emergency Management

Disasters and emergencies can strike any community. It is not a question of whether a disaster will occur but when. However, the likelihood, scale and impact of a disaster can be minimized through appropriate emergency planning, preparation and response by the community, governmental and non-governmental organisations. This module will cover the key concepts of disaster and emergency management, explore some of the contemporary issues and develop students' knowledge and skills in this field.

15 credits

Hate, Hope and Digital Misinformation

The module explores contemporary issues that affect the relationship between digital media and society in the global context. It focuses on digital media and dis/misinformation (for example debates around fake news), the relationship between misinformation and online extremes (such as online hate, conspiracy theories, or online radicalisation), and attempts to counter these phenomena (including fact-checking and the creation of digital counter-narratives). These developments are contextualized in relation to longstanding debates about the ways that power, inequality and the political economy of the mainstream media shape the availability and visibility of information. The module takes examples from around the world and applies relevant theories to their analysis.

15 credits

Contemporary Challenges: Refugees and Asylum

Contemporary Challenges explores a key contemporary challenge in depth and applies key concepts in Sociology (e.g. class, race, nationalism, democracy) in analysing it. The focus of the challenge will change on a 3-4 yearly basis.
In its first iteration, the module focuses on Brexit: ideas of class and 'the left behind', English nationalism, nostalgia for empire, the media, and some of the impacts of Brexit in relation to everyday life. In doing so the module will develop a deeper understanding of the reasons behind the vote for the UK to leave the EU, as well as some of its consequences.

15 credits

Foundations of GIS

This module introduces students to the core principles and skills of GIS. It covers the major sources of data used to study the lived environment and the variety of ways it can be displayed to aid both understanding and analysis. The module has a particular focus on techniques used in the analysis of socio-economic and demographic data and its potential applications. It is taught through a combination of lectures and practical workshops using ArcGIS software.

15 credits

Urban Development in the Global South

This module explores the challenges of urban planning and development in the global South: how are conflicting imperatives of ecological sustainability, social inclusion and economic competitiveness being balanced by practitioners, and what implications does this have for those living there? The module will develop understanding of how urban planning systems are constructed and mediated by different actors. The unit will use a series of scenarios; representing some of the diversity of conditions that exist in the global South, to develop understandings of how planning systems shape and are shaped by the contexts in which they operate.

15 credits
Optional modules:
UK-Based Field Class

This optional, UK-based field class provides you with the opportunity to explore and research development issues through practical fieldwork experiences. Central to the module is a focus on developing critical reflectivity on the nature of development in a particular globalised and historicised context. Students will have the opportunity to practise and build on research skills learnt in Semester 1 as well as dealing with issues of ethics, power and co-produced research. . Whether working in-person with UK partners or conducting remote or hybrid research with overseas partners, you will develop transferable skills through teamwork, research design and implementation, and presentation skills.

15 credits

Environment, Society and Development: Key Issues, Debates and Concepts

This module engages critically with the key theoretical debates that shape the relationships between the environment, society and international development. By looking at current questions in development theory and their relationship to development practice in the context of the Anthropocene and environmental change, it encourages students to think critically about the ways in which interdisciplinary approaches define issues and problems, and the theoretical viewpoints that inform their actions. The module is taught primarily through seminars: these structure students' learning, and provide an environment in which they can develop their skills in researching, presenting and debating arguments drawn from the academic literature on international development.

15 credits

International Development Fieldclass

This optional field class module gives students the opportunity to explore and research development issues first hand, and to enhance their understanding of grass-roots development organisations. The module provides students with hands-on experience of fieldwork, allowing them to practise and build on research skills learnt in Semester 1 through group fieldwork projects. The module contributes to students' transferable skills through teamwork, research design and implementation, and presentation skills.

15 credits

Managing Climate Change

This module aims to provide students with a strong understanding of the social and physical science of climate change with relevance to international development. This understanding is then applied to consider the challenge of living with climate change in the Global South. The module is taught through seminars and lectures. Lectures introduce and impart factual knowledge while seminars allow discussion and an emphasis on applying key concepts to practical situations. Together these structure students' learning, and provide an environment in which they can develop their skills in researching, presenting and debating arguments drawn from the wide ranging literature on climate change.

15 credits

Health Promotion

The module seeks to elaborate on the theoretical background of health promotion with the aim of developing a critical awareness of the key concepts, debates and methods. The module also aims to evaluate a range of health promotion strategies in different fields. Teaching will be presented through a series of lectures and workshops that will also include group discussion, case studies and examples, to develop the lecture themes, and problem-solving skills.

15 credits

Public Health Informatics

Public Health Informatics is a module designed to look at how informatics and information technology can be used to help address some of the major issues in public health. Public health informatics was traditionally defined as the systematic application of information and computer science and technology to public health practice, research, and learning (Yasnoff, 2000). In this module, we examine this rapidly changing field, using a combination of lectures, individual and group exercises and self directed learning. Key issues around the local, national and international contributions that technology can make to public health are critically examined and students are given a theoretical and practical grounding in this increasingly important discipline.

15 credits

Communicable Disease Control

Health protection is one of the cornerstones of public health. The control of communicable diseases is one of the major functions of health protection. This module will cover the principles of surveillance, outbreak management, immunisation programmes, and prevention and control of infectious diseases. It will also present a broad range of common infectious disease topics including HIV, tuberculosis, meningitis, diarrhoeal illnesses and hospital acquired infections. This module would provide the essential foundations for students intending to undertake the Faculty of Public Health Part A/Diploma examination.

15 credits

Using Policy to Strengthen Health Systems

The module seeks to build on students' own experiences and knowledge of policy and public health systems. During the module, you will work individually and also in groups to develop a critical understanding of policy within particular public health systems. You will consider how policy to strengthen public health systems is developed and how improvements might be targeted at any combination of the regional, national, district, and community levels.

In the module, policy is interpreted broadly as 'purposeful and deliberate actions' through which efforts can be made to reshape or address issues within public health systems and is about power and politics (cf. Gilson, 2012). Public health systems are understood both as public health systems (covering, for example, health protection, health promotion and health care public health) and, more narrowly, as health care systems. The module is suitable for students with a broad public health and health care knowledge, but also for those with more limited experience.

15 credits

Global Politics of Climate Change

This module explores the politics of global anthropogenic climate change, one of the central challenges - if not the single greatest challenge - of our age. By combining theoretical, case study and normative analysis, you will consider the nature and causes of climate change; global, national and local attempts to limit and mitigate it; its current and projected future impacts; and the possibilities of climate change adaptation. Topics discussed will range from the UN climate regime to Extinction Rebellion, from the origins of our global fossil fuel economy to the politics of renewables, and from 'climate refugees' to the political economy of carbon offsetting.

30 credits

Feminist and Decolonizing Approaches to International Relations: Bodies, Coloniality, Knowledge

This module problematizes core IR concepts and themes through an alternative 'geopolitics of knowledge' that comprises postcolonial, decolonial, feminist and queer, Marxist and post-Marxist approaches to IR theory. The first part provides an understanding of key moments, processes, actors and practices in the emergence of the modern system of sovereign states. The second part interrogates key concepts and themes in IR, including violence, the body, capitalism, globalization, sovereignty and anarchy, hierarchy and hegemony/empire, and indigeneity. In place of the 'West versus the Rest', the module will examine the imperial dimension of these themes while revealing the mutually constitutive relations between metropoles/colonies in the formation of modernity both materially and ideationally.

30 credits

Capitalism and Crisis

This module explores the relationship between capitalism and crisis through the prism of the causes of and fallout from the 2008 crash. Part 1 introduces and unpacks the core concepts of the module - capitalism, crisis - and presents a brief historical overview of pre-2008 economic crises in order to provide some necessary context and comparison points. Part 2 surveys competing explanations of the 2008 crisis, by starting narrow (i.e. regulation of banking) and then broadening out (i.e. evolution of capitalism). Part 3 examines the fallout from the 2008 crisis, including the extent to which the crisis was truly global and the variety of political responses to the crash.

30 credits

Cities of Diversity

Acknowledging diversity within cities is increasingly regarded as central to successful planning, urban development and city making and is a very hotly debated issue currently, particularly with #MeToo, tensions in the post-Brexit context and the aftermath of Trump! But what do we mean by diversity and what theories exist to help us understand it? This module will focus on various aspects of diversity in the form of differing social identities (such as age, ethnicity, sexuality, disability and gender - including focusing on masculinity within cities) but also critically explore the ways in which diversity is understood by policy makers and city managers. The module will focus on cities in both the global South and North and consider the significance of migration in relation to diversity in both contexts. The module will rely on a critical engagement with literature from the discipline of geography, planning, urban studies and development studies.

15 credits

Citizen Participation in Planning and Development

Recent decades have seen a proliferation of initiatives to involve citizens in policy-making, planning and urban governance. There is widespread agreement that 'citizen engagement' can play a positive role in democratizing urban development. However, public participation raises a range of significant challenges for urban professional practice. This module will draw on critical debates about the roles citizens and publics can and should play in shaping the city to reflect on the theory and practice of participation. The module is taught through seminars which structure learning, and help students to research case studies of participatory initiatives.

15 credits

Urban Informality

The overall aim of this module is to critically examine informality, with a particular but not exclusive focus on cities of the Global South. The module relies on a mixture of lectures, seminars and student-led group work, with the latter focusing on an in-depth case study of a selected city. It explores patterns and causes of informality and discusses the strengths and limitations of a range of theoretical approaches. It also analyses the success of different real-world urban planning responses (understood in broad terms), including government-led, donor-led and community-focused ones, in addressing key urban issues in the context of informality.

15 credits
Core modules - choose from:
Research Foundations with Placement

This module allows students to develop and manage an individual, interdisciplinary research project.  The module aims to help students to develop and apply research skills and an appreciation of the issues involved in managing a research project; to develop an understanding of the role of research in relation to theoretical and practical dimensions of the chosen discipline; and to further and deepen knowledge in their chosen area of international development. The module combines an independent research project with experience of working (in-person or virtually) with a development related organisation.  Students make a detailed analysis of an issue, topic or problem agreed with their host organisation, develop a research proposal, carry out research while on placement, and produce both a dissertation and a shorter consultancy-style report based on their dissertation findings. The module is supported by lectures, seminars, fieldwork and one-to-one supervision.  It includes core research methods required to undertake a dissertation at Masters level in the field of International Development, which are assessed through a 2,500-word research proposal in the Spring, and a final 10,000-word dissertation alongside the 2,500-word placement report at the end of Summer.

60 credits

Research Foundations without Placement

This module allows students to develop and manage an individual, interdisciplinary research project.  The module aims to help students to develop and apply research skills and an appreciation of the issues involved in managing a research project; to develop an understanding of the role of research in relation to theoretical and practical dimensions of the chosen discipline; and to further and deepen knowledge in their chosen area of international development. The module involves a supervised research project carried out either independently or as an attachment to a wider UoS research project.  Students make a detailed analysis of an issue, topic or problem agreed with their dissertation supervisor, develop a research proposal, carry out research, and produce a dissertation.  In the case of students working with a UoS research project, they will also engage with the Research Lead (who will usually, but not always, be their supervisor). The module is supported by lectures, seminars, fieldwork and one-to-one supervision.  It includes core research methods required to undertake a dissertation at Masters level in the field of International Development, which are assessed through a 2,500-word research proposal in the Spring, and a final 12,500-word dissertation at the end of Summer.

60 credits
The content of our courses is reviewed annually to make sure it's up-to-date and relevant. Individual modules are occasionally updated or withdrawn. This is in response to discoveries through our world-leading research; funding changes; professional accreditation requirements; student or employer feedback; outcomes of reviews; and variations in staff or student numbers. In the event of any change we'll consult and inform students in good time and take reasonable steps to minimise disruption.
Open days
An open day gives you the best opportunity to hear first-hand from our current students and staff about our courses. You'll find out what makes us special.
You may also be able to pre-book a department visit as part of a campus tour.Open days and campus tours
Duration
1 year full-time 
Assessment
You're assessed on coursework assignments, project work and a dissertation.
Your career
Our public health masters graduates go on to work in very diverse areas, although many find work in a health or public health setting, including returning to medicine if they are medics or intercalating students. Other graduates have gone on to undertake further doctoral/PhD study or to work in research or academic settings, which we feel reflects the quality of our research-led teaching in preparing and inspiring students.
Students have also found excellent opportunities at the World Health Organisation (WHO), the World Bank Group and various international organisations and government agencies including:
Whatcom Alliance for Health
Japan International Cooperation Agency
Nigeria Centre for Disease Control
The Centers for Disease Control and Prevention (CDC)
African Field Epidemiology Network (AFENET)
Department
Department of Geography
The Department of Geography at the University of Sheffield is a world leader in teaching and research. We're ranked within the top 50 universities in the world for geography according to the QS Rankings 2022, top 10 in the world for geography by the ShanghaiRanking Global Ranking of Academic Subjects 2022 and top 10 in the  UK for geography by the Guardian University Guide 2023.
We are experts in the fields of social justice and environmental change. We explore our dynamic, diverse world to address humanity's greatest problems, from food waste to melting ice sheets and sustainable international development. Our innovative research and practice-based learning will equip you with distinct, relevant professional skills.
We have over 30 full-time academic staff in the department. Our high staff-to-student ratio ensures that you receive excellent quality teaching and a high level of pastoral support throughout your studies.
Entry requirements
Minimum 2:1 undergraduate honours degree in a social sciences, arts and humanities or medicine and public health subject.
We also accept medical students who wish to intercalate their studies.
Overall IELTS score of 6.5 with a minimum of 6.0 in each component, or equivalent.
Fees and funding
There are various scholarships and bursaries available to support the dissertation with placement. Low-cost local placements are also available.
Apply
You can apply now using our Postgraduate Online Application Form. It's a quick and easy process.
Any supervisors and research areas listed are indicative and may change before the start of the course.
Recognition of professional qualifications: from 1 January 2021, in order to have any UK professional qualifications recognised for work in an EU country across a number of regulated and other professions you need to apply to the host country for recognition. Read information from the UK government and the EU Regulated Professions Database.