2024 start
September
Process Safety and Loss Prevention
Department of Chemical and Biological Engineering, Faculty of Engineering

Enhance your skills in process safety, loss prevention and risk assessment to prepare you for a career in the oil and gas, chemical, nuclear and pharmaceutical industries.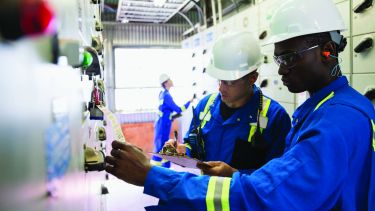 Course description
Whether you're already working in the field or just starting out, this course will deepen your understanding and equip you with skills and expertise in process safety, loss prevention and risk assessment. You'll be ready for a career in the oil and gas, chemical, nuclear and pharmaceutical industries or with any of the consultancies that service them.
Reducing risks to employees, the public and the environment from exposure to major hazard events is a high priority for industry. This unique MSc was established over 25 years ago jointly by us, the Institution of Chemical Engineers and the Health and Safety Executive.
We've brought together leading experts with years of experience in oil and gas, chemical, nuclear and pharmaceutical sectors. Many of the course tutors are from industry, with decades of experience and from specialist consultancies, as well as former industry process safety professionals now based at the University.
Accreditation
We are accredited by the Institution of Chemical Engineers on behalf of the Engineering Council.
Modules
Core modules:
Introduction to Process Safety and Loss Prevention

This module provides the background to understanding the importance of Process Safety. It sets out the structure and describes the elements of a modern approach to Process Safety. It provides the basis of how Process Safety should be approached and implemented across the lifecycle of a project, illustrated with practical examples and workshops.

15 credits

Leadership and Management of Process Safety

This module provides an overview of Process Safety Management systems. As an exemplar, the twenty element CCPS Process Safety Management model is used as a framework to explore important aspects of process safety such as the commitment to process safety (via leadership and culture), understanding and managing risks and learning from experience. Beyond this, topics such as corrosion and mechanical failure will be introduced to inform decisions around asset integrity.

15 credits

Hazards & Protections

The theme of this module is hazard and risk. The interaction between process design and hazard identification is explored. A number of hazard study techniques are introduced and the concepts underlying risk and risk criteria are analysed. Protective systems such as pressure relief and fire protection are reviewed.

15 credits

Human Behaviour and Human Error

The theoretical background and practical skills are given for assessing and reducing human error. Features considered include human factors and psychological mechanisms. Human reliability is considered in industry and its impact on major hazard systems and quality assurance. Human-machine interfaces are examined. Approaches are given for improving human reliability and error reduction. Key features include task analysis and its application, the quantification of human error for risk assessment and cost-benefit analysis and the use of data collection systems. Studies identify the underlying reasons for human caused accidents and quality lapses. The module aims to give: an understanding of the importance of humans in the chain of actions leading to accidents in chemical plants, an understanding of the ways in which human error can be described in the operation of a task sequence, an appreciation of the ways in which data can be collected and used in incident investigation and an understanding of the numerical representation of human behaviour in the assessment of risk.

15 credits

Process Safety in the Chemical, Pharma and Fine Chemicals Industry

This module addresses process safety in the chemical, pharma and fine chemical industry. It is one of a series of modules which address hazards and risks in specific industries. A wide range of chemical hazards are examined including flammability, toxicity, chemical reactivity and environmental impact. Tools and techniques for identifying hazards and reducing risk are described and practical experience in their use is provided in the form of workshop activities. The module will describe how to prepare a 'basis for safety' for a process.

15 credits

Process Safety in the Oil and Gas Industry

The module describes how techniques covered on the rest of the course are applied to process safety issues specific to the oil and gas industry. Within the oil industry it will cover process safety in exploration, production, refining, distribution, marketing and retail operations. Within the gas industry it will address areas such as production, storage, liquefaction and transportation. It will provide the above through the use of a number of discrete case studies.

15 credits

Major Hazards and Emergency Planning

The module sets out to provide the methodology for the quantification of the effects of major chemical plant incidents and includes hands-on experience with consequence modelling software. This includes a first principles look at different events and models used to describe events. These range from models of the source of any loss of containment, dispersion of chemicals, fires and explosions. Furthermore, through the use of probits, the effects and consequences of any incidents can be estimated. The module also includes hands-on experience with consequence modelling software. This methodology is placed in the context of the legal requirements for the preparation of safety cases by plant operators. The preparation of Emergency Response Plans is also introduced.

15 credits

Instrumented Systems and Functional Safety

The use of computers in control process has resulted in some serious problems in the design and maintenance of safe process systems. An introduction is given to computer architecture. Requirements analysis and systems analysis with supporting tools are described followed by software concepts and tools. Training is given in software and system testing and validation, software maintenance and redesign and the development of fault tolerant systems. The standards required for safety critical instrument systems are examined. Other topics include design, operation and maintenance and safety critical systems. The above material is amplified by appropriate case studies.

15 credits

Dissertation Project

The application of scientific and engineering principles to a solution of practical problems of engineering systems and processes is developed throughout the course and demonstrated in particular by the research projects. Each student registered for the Masters degree in Process Safety and Loss Prevention is required to complete a research based portfolio. The project is worth 60 credits. This is the most important individual module in the course. The topic for study is selected in consultation with appropriate members of the teaching staff. You will choose a research project which best fits your own interests and undertakes a unique and original project on that area. Projects vary from industrially based problem solving to laboratory based research and development of new processes or ideas. The research portfolio is a major part of the degree and you will be allocated an academic supervisor who provides advice and guidance throughout the period of study. Opportunities exist for research studies to be carried out in collaboration with other university research centres as well as industrial organisations. You will present your project as portfolio consisting of a Technical Review (5,000 words) and a Dissertation (10,000 to 15,000 words) and you are also required to present the work as a poster and oral presentation during the academic year. A marking scheme is provided to you at the start of the project and each research project report is marked using a mark sheet which gives weightings to different parts.

60 credits
The content of our courses is reviewed annually to make sure it's up-to-date and relevant. Individual modules are occasionally updated or withdrawn. This is in response to discoveries through our world-leading research; funding changes; professional accreditation requirements; student or employer feedback; outcomes of reviews; and variations in staff or student numbers. In the event of any change we'll consult and inform students in good time and take reasonable steps to minimise disruption.
Open days
An open day gives you the best opportunity to hear first-hand from our current students and staff about our courses. You'll find out what makes us special.
You may also be able to pre-book a department visit as part of a campus tour.Open days and campus tours
Duration
MSc(Eng): 1 year full-time, 2 years part-time
Diploma: 9 months full-time
Teaching
Learning is through a mixture of lectures and discussions, real-life case studies, participative workshops and hands-on computer sessions that will equip you with in-depth knowledge of current best practice in industry.
Assessment
Continuous assessment is based on assignments for each module, and a dissertation.
Department
Department of Chemical and Biological Engineering
Chemical engineers conceive and design processes to produce, transform and transport materials. Our courses help prepare you for a career in the oil and gas, chemical, nuclear and pharmaceutical industries.
Our first-class facilities include cutting-edge laboratories such as the Analytics Lab, Thermodynamics Lab and the Pilot Plant.
The Pilot Plant is the cornerstone to educate our students and it features a continuous powder processing plant – the first of its kind in any UK University.
We also have key relationships with major international companies involved with food, fuels, medicines, plastics, energy and high-technology industries.  Some of these include: Siemens, Petronas, Pfizer, Nestle, Lonza, Astrazeneca, Syngenta and Unilever. 
Here at Sheffield you'll become an innovative product developer, forward looking, a risk taker and a trail blazer. You'll be proud of the manufacturing heritage of our university and of our city.
Our intensive teaching, combined with practical experience in most of our courses, produces the kind of graduates employers want. 
We'll equip you with everything you need to deliver sustainable solutions to support an ever growing, global population – study at Sheffield and you could literally change millions of lives.
Student profiles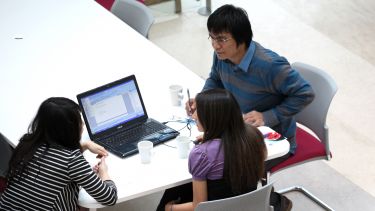 What I like most about my course is that it's totally applied to industry: it's very practical and the lecturers have a lot of industry experience. I love that with my work I can avoid big accidents occurring and save lives and the environment.

Sandra Catalina Prieto Marin

MSc(Eng) Process Safety and Loss Prevention
Entry requirements
Minimum 2:2 undergraduate honours degree in a science, technology or engineering subject.
Overall IELTS score of 6.5 with a minimum of 6.0 in each component, or equivalent.
Fees and funding
Contact us for current information on available scholarships.
Apply
You can apply now using our Postgraduate Online Application Form. It's a quick and easy process.
Any supervisors and research areas listed are indicative and may change before the start of the course.
Recognition of professional qualifications: from 1 January 2021, in order to have any UK professional qualifications recognised for work in an EU country across a number of regulated and other professions you need to apply to the host country for recognition. Read information from the UK government and the EU Regulated Professions Database.