Accelerating quantum technology worldwide
Companies across the globe are racing to make computers more powerful through next-generation technology. With two decades of research behind them, Aegiq is a spinout company enabling the move towards the second quantum revolution.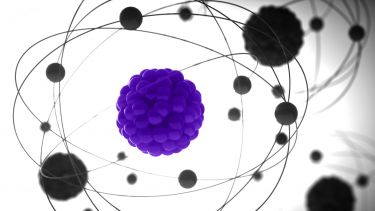 Off
Today, conventional computers solve problems in a linear manner, performing one calculation at a time. However, quantum computing, by leveraging quantum mechanics principles that enable particles to exist in multiple states simultaneously, can perform multiple calculations simultaneously, resulting in powerful computing capabilities.
Although quantum computing is an emerging field in the world of technology, physicists first began to unpick the quantum nature of smaller particles over 100 years ago. The study of these particles paved the way for the creation of modern computing devices such as smartphones, computers, and LED TVs that we use today.
We're entering a new age of quantum technology powered by the ability to unlock and understand its most intricate properties. Scientists and engineers have been trying to make an effective quantum computer for the past twenty years because it could change the world as we know it for a second time and be the biggest technology disruption of our generation.
One of the main concepts that enable quantum computing is entanglement, where two particles become connected in a way that their properties become correlated, and manipulating one particle will affect the other, regardless of the distance between them.
By utilising entanglement, a quantum computer would be able to perform calculations that are currently infeasible with conventional computers. This would allow for significant advancements in fields such as cybersecurity and artificial intelligence.
The University of Sheffield plays a major role in quantum technology with its National Epitaxy Facility and The Sheffield Quantum Centre. On top of the strong research base, the UK was the first country to put in place a national quantum technologies programme in 2013.
The National quantum strategy was recently upgraded with a further £2.5 billion commitment from the UK government to support development of quantum technologies. This was the basis upon which the founding team at Aegiq saw an opportunity to use the science and technology developed at the University to build a full stack quantum computing and networking company.
While companies such as Google and IBM are investing heavily into research, one spinout company from the University of Sheffield is poised to play a significant role in turning theoretical quantum ideas into real-world applications.
Aegiq was founded in December 2019 and is led by CEO Dr. Max Sich, CTO Dr Scott Dufferwiel, and CFO Andrii Iamshanov. The company is built on two decades of research led by Professor Maurice Skolnick and Professor Jon Heffernan from the Department of Physics and Astronomy and the Department of Electronic and Electrical Engineering. 
Aegiq: preparing for the quantum future
Aegiq is on a mission to develop the world's first utility scale and commercially viable quantum computing platform.
Following two decades of research within the University, the company has brought to market the next generation of identical single-photon sources, for which Aegiq received Institute of Physics Start Up Business Award in 2012. These are semiconductor chips that emit particles of light, known as photons, all of which are indistinguishable from each other. This patented technology allows for a significantly higher efficiency than any competing offering on the market due to the speed and predictability with which it produces photons for quantum applications. 
Aegiq is backed by leading deeptech venture capital funds and has raised seven digits in equity investment as well as received substantial support from Innovate UK to co-fund its product development.
The company has adopted a unique hybrid integrated photonics strategy to unlock economies of scale for quantum technology and facilitate multi-million qubit operation. With a range of products and solutions already covering quantum computing and quantum cybersecurity, Aegiq assists global leaders across various industries in staying ahead of the technology curve.
---
The use of quantum technology doesn't necessarily require the construction of a quantum computer today. At present, we are prioritising current problems and working towards resolving them more efficiently using our quantum toolkit. This approach allows us to pave the way for future advancements while addressing existing challenges.

Dr Maksym Sich

CEO of Aegiq
---
Written by Alina Moore, Research Communications Coordinator
Flagship institutes
The University's four flagship institutes bring together our key strengths to tackle global issues, turning interdisciplinary and translational research into real-world solutions.