The University of Sheffield launches Evidence Synthesis group for NIHR Sheffield (EnSygN Sheffield)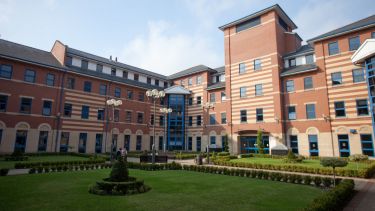 A new research centre which will have a direct impact on decision-making, patient and client care, reducing inequalities and identifying future research needs has been launched at the University of Sheffield.
The Evidence Synthesis group for NIHR Sheffield (EnSygN Sheffield) is one of nine Evidence Synthesis Groups (ESGs) from across the United Kingdom which will undertake many different types of reviews for the National Institute for Health and Care Research's (NIHR) Evidence Synthesis Programme. 
The EnSygN team, based in the School of Health and Related Research (ScHARR), will deliver three to five evidence syntheses each year depending on the size and complexity of the reviews. Evidence syntheses combine data from multiple sources, most commonly from published and unpublished research studies, to provide an overall summary of current knowledge.
The aim of EnSygN and the other ESGs, which are funded by NIHR for five years, will be to address knowledge gaps or to address a specific need for the Programme's healthcare, public health and social care audiences.
Andrew Booth, EnSygN Director, said: "EnSygN will harness and extend our acknowledged expertise and experience and allow us, over the next five years, to build a world-beating multi-disciplinary team of reviewers, information specialists and methods experts."
Liddy Goyder, EnSygN Co-Director, said: "We are delighted to contribute to this major national investment which will increase capacity for evidence synthesis and ensure that the investment in health research is translated into evidence of immediate value to patients and the population as a whole."
Steve Goodacre, EnSygN Co-Director and Professor of Emergency Medicine, said: "It is more important than ever that the NHS and social care have timely access to the best possible research evidence that EnSygN Sheffield will deliver."
Mark Strong, Dean of ScHARR, said: "EnSygN demonstrates our core values and closely aligns to our mission to deliver research evidence that maximises the benefit for our population locally, regionally and nationally."
Flagship institutes
The University's four flagship institutes bring together our key strengths to tackle global issues, turning interdisciplinary and translational research into real-world solutions.