Professor Alan Brennan
BSc (London), MSc (London), PhD (Sheffield)
School of Health and Related Research
Professor of Health Economics and Decision Modelling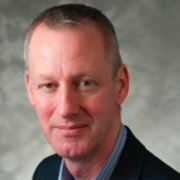 a.brennan@sheffield.ac.uk
+44 114 222 0684
2019, Regent Court (ScHARR)
Full contact details
Professor Alan Brennan
School of Health and Related Research
2019
Regent Court (ScHARR)
30 Regent Street
Sheffield
S1 4DA

Profile

I am Professor of Health Economics and Decision Modelling at ScHARR, University of Sheffield, England.

I studied for BSc Mathematics at Imperial College London and then MSc Operational Research at the London School of Economics before joining the NHS to work in and then lead the Trent Operational Research Unit. Since 1994 I have been leading the modelling team at ScHARR.

I lead a large group of around 35 academic staff, undertaking methodological and applied research and consultancy using mathematical modelling in health and healthcare.

I have been developing and applying modelling in support of healthcare decision-making nationally and internationally, across a large range of diseases, interventions, service planning and policy issues for over 25 years. This has included building and developing the team of modelling researchers from just 4 in the late 1990s to over 30 as of 2015.

I am a regular expert on several NICE Scientific Advice Programme panels, providing input to the design of phase III studies from an economic/NICE perspective, usually for global pharmaceutical and device manufacturers.
Research interests

My fundamental interest is in mathematical modelling approaches to inform decision making in health and healthcare.

I am currently principal investigator or co-investigator involved in over 19 research programmes and projects. Current government / national policy research.

Alcohol Policy
I have been involved in modelling alcohol behaviours and policy since 2008, when we began a programme of research for UK research bodies and policy makers. With Prof Meier, we have developed the Sheffield Alcohol Research Group, a leading international centre for alcohol policy and epidemiological modelling research. Our work has influenced government policy on minimum unit pricing for alcohol; shaping and informing policy in UK, Scotland, Canada, Wales, EU Commission, and Republic of Ireland.

Public Health - Health Economics and Decision Modelling
I am co-applicant (Health Economics and Decision Modelling leader) on large research grants for the NIHR School of Public health research and the ESRC funded UK Centre for Tobacco and Alcohol Studies.

I have a wider portfolio of public health work including work around screening and prevention of diabetes, linking smoking and alcohol behaviours and developing a joint smoking and alcohol policy analysis model, encouraging behaviours in physical activity and general lifestyle risk reductions. This entire programme relates to the central methodological interest which is in developing and using novel mathematical modelling approaches to support and inform decision making around health and healthcare for international impact.

Health Technology Assessment
I have been heavily involved in health technology assessment and health economic evaluation of pharmaceuticals and interventions for both government bodies in the UK eg NICE and internationally, and also with the pharmaceutical industry.

I direct a programme of research in Health Economic Modelling / Health Technology Assessment which involves a large team of modelling staff and their collaborators. We are recognized as a leading national and international centre for HTA modelling research. I have been involved in direct leadership of over 30 research projects within the last five years, working closely with ScHARR-TAG and DSU.

---

Current projects

SPHR2: awarded the 5-year programme as co-applicant
Joint UK and Australian project on Smoking Cessation Relapse. Funder: NIHR. Relapse prevention interventions for smoking cessation. 2016-2019. Programme: HEALTH TECHNOLOGY ASSESSMENT
NIHR Title: EDARA: Alcohol Treatment Centre Evaluation. End date: April 2018
NIHR: FULL COSTING -CTRU J13-003-HELLER-DAFNE PLUS Mth 1-30. NIHR Programme Grant 2015-2022. Programme: PROGRAMME GRANTS FOR APPLIED RESEARCH
Diabetes education with Leicester. NIHR: Embedding patient education - Leicester 2015-2019. Programme: PROGRAMME GRANTS FOR APPLIED RESEARCH
Funder name: NIHR. Title: Appraising the effect of local Minimum Unit Pricing implementation under the Safe Communities Act on alcohol consumption and health in the North West of England 15/129  2017-2018
CASCADE Funder name: NIHR - UNITED STATES OF AMERICA Title: CASCADE version 2. 2016-2021
FULL UK Lower Risk Drinking Guidelines Evaluation. 2015-2018. Programme: PUBLIC HEALTH RESEARCH PROGRAMME
Amy Ahern Cambridge – NIHR Programme grant on Post weight watchers maintenance and diabetes prevention interventions.
Publications

Show: Featured publications All publications

Featured publications

Journal articles

All publications

Journal articles

Chapters

Conference proceedings papers

Reports

Posters

Datasets

Other
Grants

Won

Funder name: NHS HEALTH SCOTLAND URM: Evaluating impact of Minimum Unit Pricing in Scotland: NHS Health Scotland. Five-year grant.

Won this year and begun

Integrated evidence synthesis for joint appraisal of tobacco and alcohol tax interventions for harm reduction in England (SYNTAX) 16/105/26 – Bid to NIHR PHR board on modelling tobacco and alcohol tax policies together
Hypo-RESOLVE - EUROPEAN COMMISSION - HORIZON 2020
PHE Consultancy. Health & Work Modelling
PHE Consultancy – Return on Investment for CVD prevention interventions and strategies

Recently Completed

ALCOHOL RESEARCH UK: The Cost of Alcohol to Primary Care in England 2016-2017
ALCOHOL RESEARCH UK: Alcohol Screening and Brief Intervention (SBI) programmes: do they improve or worsen health inequalities? 2016-2017
Type 1 & Type 2 Diabetes Psychological interventions. NIHR: Motivation for type 1 and type 2 diabetes self-management. 2015-2017. Programme: HEALTH TECHNOLOGY ASSESSMENT
Sheffield Tobacco and Alcohol Model. Funder name: MEDICAL RESEARCH COUNCIL: UK Center for Alcohol and Tobacco Studies -End date: 31 May 2018
Professional activities

I am a member of SMDM, ISPOR, HTAi, iHEA, HESG, Operational Research Society, MASHnet Advisory Circle and Institute of Mathematics and Applications.

I am currently a co-editor for the journal Value in Health.