The Sutton Trust champions social mobility through programmes, research and policy influence.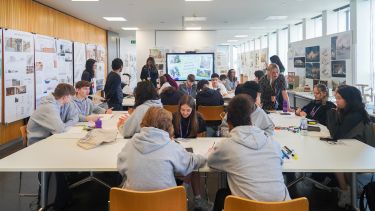 On
The University of Sheffield is partnered with Sutton Trust to give students an experience of university life and help them develop the skills needed to apply to higher education. 
From academic taster sessions to social activities, you'll get the chance to meet like-minded young people from across the UK and explore a subject of your choice at the University of Sheffield through our Sutton Trust Summer School.  
Who's the summer school for?

The Sutton Trust Summer School is ideal for students who would like an in-depth insight into a subject of their interest, through participating in a chosen academic strand.

What's included?

In simple terms; everything is included! All activities and equipment, overnight accommodation, meals and refreshments. We will also fund your travel to and from the University - this will be arranged on an individual basis as part of the application process and we'll help you every step of the way. You'll even receive your own University branded hoodie, so you can really look the part of a student too.

What's more, throughout Y13, you'll have access to a range of activities designed to support you with your university journey. The sessions cover everything from applying to university, student finance, and accommodation, to scholarships and preparing for results day. You'll also get tutoring support in Y13 to help with your current studies and boost your attainment in preparation for university.

But the support doesn't stop there! As a summer school attendee, if you successfully gain a place to study with us, you'll receive additional consideration to be a Law Family Ambition Scholar. Scholars have access to a wealth of tailored support, activities and events, starting from the very first week in Sheffield. We also have a dedicated careers team who will support you throughout your time at Sheffield.

where will I stay?

You'll stay in our vibrant Endcliffe student residences. Our University owned accommodation is a popular choice with students during their first year of study, so you'll get a flavour of what it's like to be part of the largest student community in Sheffield. 

When does the summer school take place?

The Sutton Trust Summer School will take place on Monday 29th July - Friday 2nd August 2024.

Why should I attend?

Gain an insight into your subject area through an academic strand
Be supported by and learn from our current students
Enhance your preparedness for university and support your application
Make new friends from across the UK
Try out a range of sporting, social and evening activities to give you a real taste of university life
Get to know our inclusive, vibrant and green city through a range of activities in Sheffield
Access support throughout Y13 to help you with your academic attainment and university journey
Successful completion of the summer school will result in additional consideration and a contextual offer equivalent to up to three grades below the standard A Level entry requirements for your course
If you choose to study with us, you'll receive additional consideration to be a Law Family Ambition Scholar. You have the opportunity to apply for one of our Experience Sheffield Scholarships, 30 of which are ringfenced for students on our Access programmes. Scholarships are worth £3600 each and are designed to support your costs as a student
Get a guaranteed interview to become a student ambassador when you study with us
---
The summer school is designed to give you an immersive academic and student experience, showcasing what the University of Sheffield and the city of Sheffield has to offer.
Academic sessions - These sessions provide an in-depth insight into a subject area of your interest delivered by academic experts, involving both lecture-style and interactive sessions involving fun and engaging tasks and challenges.
Academic showcase - You'll work in groups towards an 'end of week' academic showcase where you'll have the opportunity to present your experiences of the week to your peers.
Social activities - You'll gain an in-depth experience of student life throughout the week with the opportunity to visit our award winning Students' Union, the chance to take part in a variety of sports opportunities and to experience the cultural capital that the city of Sheffield has to offer.
Experience our student accommodation - Throughout the week you'll be staying in our student accommodation at Endcliffe student village getting that authentic first year student experience. You'll have your own private bedroom and bathroom facilities, and all of your meals will be catered for.
Skills Builder
The Skills Builder framework is embedded into all of our programmes as part of a sequential, skills-based curriculum. Our Access to Sheffield Summer School provides opportunities for students to practise and demonstrate essential skills, to develop their academic confidence and self-efficacy. Through participation, students will reflect on their own skill set and the importance of skills for academic success, in order to support their personal development and progression to higher education.
Access to Sheffield Summer School has been accredited by Skills Builder as an Impact Level 4 programme: Progressing in essential skills. 
---
Sutton trust Summer Schools are designed to support high-achieving students from disadvantaged backgrounds.
Requirements
You can apply if you:
Are studying in Year 12 in England or Wales, Year 13 in Northern Ireland, or S5 in Scotland (or equivalent)
Attend, and have always attended, a state-funded school or college (non-fee paying) in the UK
Additional criteria 
If you meet the above requirements, we will look at the following criteria when we consider your application:
Have achieved at least five GCSEs at grades 9 – 6 (A*-B), including English and Maths. A minimum of two of these qualifications should be at grades 9 – 7. Or five A or B grades at National 5 including one A
Would be in the first generation of your family to attend university
Have been in receipt of Free School Meals whilst at secondary school
Attend a school or college with a below-average A-level or Higher point score and/or a low rate of progression to higher education
Live in a neighbourhood with a low rate of progression to higher education and/or a high level of socio-economic deprivation
Have been looked after or in care
The more criteria you meet, the more likely you are to secure a place. Not meeting all of these will not disqualify you.
There is room on the application form and teacher verification to explain any extenuating circumstances that might impact your application.
If you are (or have been) looked after, accommodated or in care, you only need to meet the age, school and academic requirements.
---
Applications for the upcoming Sutton Trust summer school open in January 2024. In the meantime, you can register an interest to receive information and updates on the application process.
The Sutton Trust Summer School will take place on Monday 29th July - Friday 2nd August 2024.
If you have any questions, get in touch with the team at suttontrust@sheffield.ac.uk or call 0114 222 1027.
You can access further information about the summer school and the application process through the Sutton Trust website.
Connect with us
Be the first to know about activities at the university as well as support that we can provide to you and your students.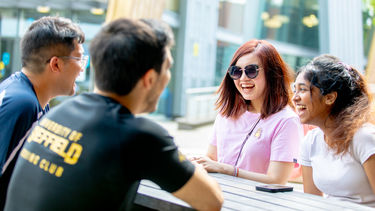 International Merit Scholarships
We offer a generous package of financial support for international students including 75 undergraduate scholarships worth £10,000 towards the annual tuition fee and 125 postgraduate taught scholarships worth £5,000 towards the tuition fee. Applications are now open for existing offer holders.