Discover Dental Professions
This is a two-year pathway starting in Year 12 for students who are interested and have the potential to progress into a career in the field of dentistry, as a dentist, hygienist or therapist.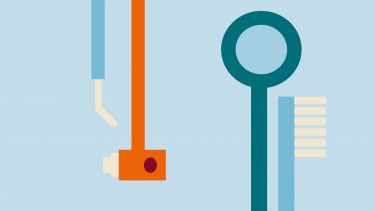 During this pathway you will observe what it's like to study and work in the field of dentistry, with the emphasis on hands-on activities and student interaction. Students will work with staff and students in the Dental School, staff from the Post-16 Widening Participation Team, and receive support and advice about a career in dentistry. 
Pathway structure
Year 12

Welcome Session - This is the chance for you to meet the other programme students and find out more about the pathway. 
Team-building Day - This day is designed to boost confidence and continue to build new friendships, as well as being a chance for Discover Dental Professions students to have fun together as you complete team building tasks.
Dentistry Speed Dating event - This event gives you the opportunity to find out about the whole range of specialities that you can go into after a Dentistry degree. Guest speakers from Paediatrics, Oral Surgery, Pathology, and Research are among those who attend.
Year 12 Study Skills - These events are designed to support you in your preparation for your AS Level exams.
Taste of Dentistry Day - A really hands on and practical day aimed at giving you a real taste of what its like to study dentistry at Sheffield. You will participate in the following activities; Pathology, SIM suit, Dental technology, Oral surgery and tooth extraction. You will also spend time on the Phantom Heads, drilling and filling, with the equipment undergraduates use.
Residential Summer School - This four-day residential summer school will give you a taste of life as a Dental Student. During the week you will take part in a range of interactive sessions including ethics research and debates, tooth anatomy, anatomy masterclass in the Medical Teaching Unit, Clinical skills and 1st year lab practical and a mock interview session. You will also take part in social activities, including bowling, sports evening, a joint Summer Social BBQ with students on Discover Medicine and STEM, you will stay in our award winning student accommodation.

Year 13

UCAS Guidance and Interview Techniques - We help you to ensure you prepare a strong UCAS application, including focused work on your personal statement. You will participate in a fun interactive session to help you get the best out of the Dental School interview.
Dental School Lecture - The opportunity to sit in on a real Dental School lecture, experience the teaching and meet the lecturer.
One to One Session - You will be given the opportunity to take part in a mock dental school interview prior to the real thing.
Academic Study Skills - This session will introduce you to academic study skills that will benefit you during your A Levels and during future studies at university.
Awards Evening - Congratulations! You and your parents/carers and teachers will be invited to the Discover awards evening, when students who have successfully completed both phases of Discover Dental Professions receive certificates of achievement.
1 x day dental placement - All Discover Dental Professions students will attend a 1 x day placement, at Charles Clifford Dental Hospital, shadowing dental professionals, and will get an insight into the working day of a dentist.
Programme outcomes
Adjusted offer
Students who successfully complete the pathway will be eligible for a conditional offer for degrees at the University of Sheffield subject to prerequisites being met including passing an interview. This excludes Medicine.
To qualify for an adjusted offer for Medicine you must have completed the Discover Medicine pathway and met prerequisites, including passing an interview.
If you wanted to take a 1 x year gap break before applying to The University of Sheffield, or need to resit A Levels to achieve a higher grade, the adjusted offer would be made available in the following year only.
---
Eligibility requirements
Academic criteria
A Level (or equivalent) requirements:
Bachelor of Dental Surgery (BDS) route: Min. 3 A Levels in Year 12 including both Biology & Chemistry
Dental Hygiene/Dental Therapy (H&T) route: Min. 2 A Levels in Year 12 including at least one science A Level subject (preferably Biology). (If other qualifications are being studied please refer to the outreach pathway contact to discuss)
Biodental Science and Technology: Min. 3 A Levels in Year 12 including two sciences
GCSE requirements:
Min. 5 A*-B (or 9-6), plus a minimum of C (4) in English, Maths & Science subjects if not already included
Widening participation criteria (essential)
Widening participation criteria (additional - between one and all of the following)
Are from a low progression to HE area and the lowest socio-economic groups
Are a Looked After Child/Young Adult Carer/Estranged student
Are a student with a declared disability
Have individual circumstances that mean they will need to overcome other barriers to learning/progression. We will assess this element on an individual basis, based on the information provided by the school.
Are in the first generation of their family to enter Higher Education (HE) (other than siblings, or parents who attended HE as a mature student)
---
Contact us
Email: discoverdentalprofessions@sheffield.ac.uk
We are currently working remotely so our usual landline phone lines are not in use. To arrange a call back please email us as listed above. 
Follow us on Instagram for an insight into our Post-16 Discover Programmes, our campus, and what it is like to be a Sheffield student.
Connect with us
Be the first to know about activities at the university as well as support that we can provide to you and your students.