Annabel Wright
Student Recruitment, Marketing and Admissions
UK Student Recruitment Assistant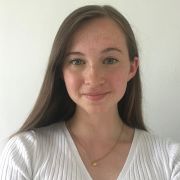 annabel.wright@sheffield.ac.uk
Arts Tower
Full contact details
Annabel Wright
Student Recruitment, Marketing and Admissions
Arts Tower
Western Bank
Sheffield
S10 2TN

Profile

Hi, I'm Annabel, and I'm one of the Student Recruitment Assistants for the University of Sheffield. Having recently graduated with a BA in History, I'm thrilled to be staying in such a great city and excited to share my university experience and advice with prospective students. 

During my time as a student in Sheffield, I started to work with my department as a History ambassador. It was this experience that made me realise that I enjoyed providing help and guidance to prospective students, and I am looking forward to building on this experience in the coming year. I also undertook various other non-academic activities while at the university, particularly enjoying volunteering. This included working with a local museum and a student organisation focused on helping the local homeless community. I really loved the fact I was able to get involved with the Sheffield community as well as the university community.

Besides volunteering, in my spare time I love to explore Sheffield (particularly new places to go out to eat) and go walking in the Peak district. One thing I like the most about the city is how there is always somewhere new to explore, whether that be in the city centre or in the surrounding area. I also love to do the odd swim and run, another great way to explore the city!