If you're applying for postgraduate taught study in the Department of Sociological Studies, you'll find the key information about the routes you'll need to take for each course on this page.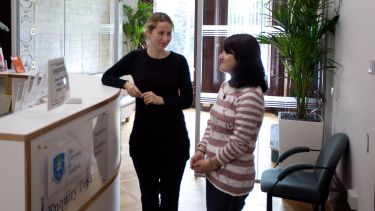 Off
The application process can be completed through our Postgraduate Online Application Form. A few things to bear in mind before you make your application are:
When applying you are required to provide a supporting statement; this is your opportunity to provide the reasons for wanting to take part in the course as well as what you feel to be the skills and experiences you possess in order to succeed.
Two references are also required; it is up to you to enclose these with your application or to ensure that the people you nominate send references to us as quickly as possible.
We base our decision on the information and references you provide to us, so the more information you give us about yourself and your reasons for applying, the quicker we can come to a decision.
You do not need to wait for final examination results or references before you apply. The University of Sheffield can issue conditional offer letters if you have not taken your final examinations or English language qualifications.
Apply nowPlease take this application route if you wish to apply for:
MA Sociology
MA Digital Media and Society (please be aware that applications for this course are assessed using our staged admissions for postgraduate applications process)
MSc International Social Change and Policy
MA Advanced Professional Practice
---
MA Social Work
Applications for the MA Social Work must be made through UCAS. Please note that whilst the MA Social Work is a postgraduate course, you will need to apply via the UCAS undergraduate entry route. The UCAS programme code is L508.
You can submit your application via UCAS online here. You will not find the course on the UCAS postgraduate web pages, nor be able to apply via the University of Sheffield application system.
---
CPD in Advanced Professional Practice
To apply for this route, please use our CPD application form.