Applied Social Sciences taster
The session will run as a workshop, where our leading academic will present some academic background context and then you will work to reflect on the benefits and problems of reality TV, as well as creating some recommendations for change.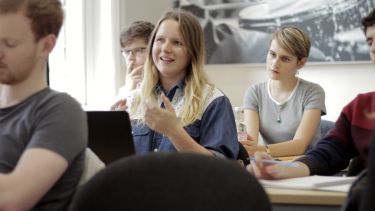 Looking at Reality TV through a social science lens. Why does it matter and what should change?
Within this session, students will use the case study of reality TV to consider how we interpret data and how we create knowledge. Via the lens of reality TV, we will think carefully and critically about how media and culture influence our knowledge and the significance of using data appropriately. We constantly see facts and statistics shared about reality TV, as well as the content itself affecting our views on things (think Love Island and fashion trends!). So, as a group we will reflect on why this is important, as well as establishing some ideas for changes.
---
When: Thursday 4th May 2023, 4.30pm - 5.30pm
Age group: Year 12 and Year 13
---
Schedule
Please note that this is an approximate itinerary and therefore is subject to change.
| Time | Activity |
| --- | --- |
| 4.30pm | Welcome & settling in (5 mins) |
| 4.35pm | Brief presentation about Applied Social Sciences |
| 4.40pm | Outline topic and key questions followed by discussion (35 mins) |
| 5.15pm | Q&A with Student ambassador (15 mins) |
| 5.30pm | Finish |
---
Book now
Please complete the form to reserve a place on the online subject taster.
Contact us
For informal enquiries please email tasterdays@sheffield.ac.uk
Explore the University
Discover why Sheffield is the right choice for you at one of our open days or events.