East Asian Studies taster session
This online taster session will give you an insight into what it's like to study East Asian Studies at university. You'll have the chance to hear from our East Asian Studies academics, participate in a taster lecture and engage with current undergraduates.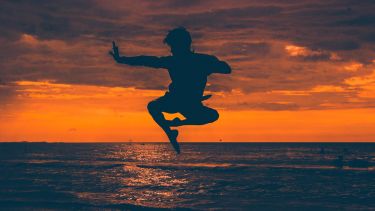 Martial Arts Cinema: A Journey Through Time and Culture
In this brief talk, we will delve into the fascinating world of martial arts cinema. From its beginnings in 1949 to its current status as a global phenomenon, we will explore the history and evolution of this mesmerising genre. We will examine the stylistic features of martial arts cinema through the genres of wuxia (martial chivalry)and kung fu, showcasing the unique cinematography, choreography, and storytelling techniques that have captivated audiences for more than seven decades. We will consider the ways in which these films can be studied from different academic disciplines, such as cinema studies, area studies, and cultural studies. In doing so, we will see that martial arts cinema is more than a visual spectacle for entertainment; it can offer important insight into the rich cultural heritage of East Asia.
The taster lecture will be followed by an insight into the experience of studying Japanese at university level
When: Wednesday 3rd May 2023, 3.50pm - 5.15pm
Age group: Year 12 and Year 13 
---
Schedule
Please note that this is an approximate schedule and therefore is subject to change. 
| Time | Activity |
| --- | --- |
| 3.50pm | Log-in & get comfortable |
| 3.55pm | Welcome & introduction to the department |
| 4.05pm | Academic taster lecture: Martial Arts Cinema - A Journey Through Time and Culture - Dr Wayne Wong, followed by an insight into the experience of studying Japanese at university level   |
| 4.50pm | Q&A on the taster lecture & Japanese language activity, leading into |
| 5.00pm | Q&A about East Asian Studies at Sheffield -with Admissions Tutor and undergraduate ambassadors to answer questions & talk about their own experiences |
---
Book now
Please complete the form below to reserve your space on this taster session.
Contact us
For informal enquiries please email tasterdays@sheffield.ac.uk
Explore the University
Discover why Sheffield is the right choice for you at one of our open days or events.