Establishing pathways to resource efficiency and sustainability: Joining academia and industry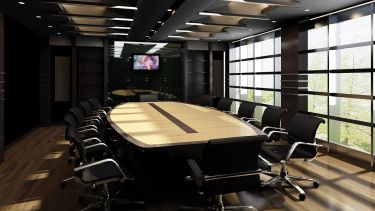 Alongside John Procter, MEP for Yorkshire and Humber (European Conservatives and Reformists Group),bringing together industry and academia to showcase the research excellence and impact of the Sheffield-based Advanced Research Efficiency Centre (AREC). 
Focusing on environmental sustainability, resource production and consumption efficiency, Lenny aimed to maximise the centre's global outreach and gave an informative introduction to the Supply Chain Environmental Analysis Tool - Intelligence (SCEnATi), part of AREC's research output.
SCEnATi is a tool used by leading organisations to map their supply chain and identify improvement opportunities in terms of economic, environmental and social factors by relying on the tool's businesses intelligence capability integrated within the hybrid lifecycle analysis methodology.
Lenny emphasized the importance of global stakeholder collaboration using the examples of mobile phone manufacturing, use and after-life disposal, and changes to the motor industry.
Other panel members also presented their vision for greener supply chains and how researchers and industry can work closer together. They included Prof Panos Ketikidis (International Faculty of the University of Sheffield in Thessaloniki, Greece), Jay Sterling Gregg (European Energy Research Alliance), Philippe Micheaux Naudet (Association of Cities and Regions for Sustainable Resource Management) and Maria Rincon-Lievana (Circular Economy Action Plan).
A number of key points emerged from the following discussion, including the importance of interdisciplinary innovation to a greener economy, greening public procurement, investors and innovators collaborating on advancing science, energy storage and security, and the importance of the circular economy.
Flagship institutes
The University's four flagship institutes bring together our key strengths to tackle global issues, turning interdisciplinary and translational research into real-world solutions.