First International Conference on Drawdown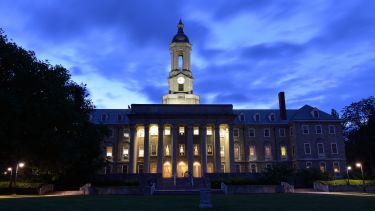 'Drawdown' is the point at which concentrations of greenhouse gases in the atmosphere begin to steadily decline, ultimately reversing global warming. A rich database of solutions to reverse global warming was developed by Project Drawdown.
Leading scientific experts and researchers from around the world held a critical discussion about the most innovative and promising climate change solutions and upcoming research.
The conference steering committee comprised of leaders from U.S. and international universities and organizations, and hundreds of other experts with representation from over 50 U.S. universities, businesses, and governments participated.
The intention of the conference was to connect international partners and research institutions. The three-day conference focused on analysis and peer review of the portfolio of over 100 individual solutions, synergies and interactions were discussed and implementation pathways were evaluated including successful examples from around the world.
The Drawdown sectors and conference themes included:
Built Environment
Electricity Generation
Food
Land Use
Materials and Waste
Oceans
Transportation
Women and Girls
Professor Lenny Koh represented the University of Sheffield in the session: Materials and Waste—More with Less: Better Production, Reducing Consumption, and Using Waste to get to Drawdown. The session discussed Drawdown solutions including several pathways to a more circular economy.
For detailed information please visit the Drawdown website.
Events at the University
Browse upcoming public lectures, exhibitions, family events, concerts, shows and festivals across the University.