COVID-19 and Sheffield's cultural sector: planning for recovery
Academics in English, Music and Urban Studies and Planning are documenting COVID-19's impact on the region's cultural and creative industries. Research on venues, audiences and freelancers, underpinned by analysis of the wider governance context, aims to support reopening and planning for recovery.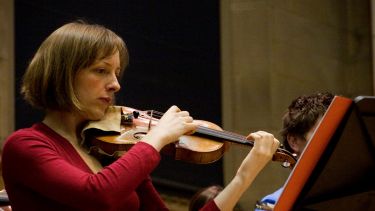 We want to hear from you!
If you live in South Yorkshire and go to arts events, take part in classes/workshops or visit cultural venues, please tell us how the pandemic has affected you and your wellbeing by taking part in our survey.
If you are a freelance or casual arts worker living in South Yorkshire please tell us how the pandemic has impacted you by taking our survey.
If you run a venue or events in South Yorkshire please consider taking part in our surveys on the pandemic's impact on your business or organisation. There are four surveys in total and £1000 is available for taking part, please email Dr Sarah Price (s.price@sheffield.ac.uk) after you have completed the first survey for further details.
'Responding to and modelling the impact of COVID-19 for Sheffield's cultural ecology - a case study of impact and recovery' is an Arts and Humanities Research Council funded project. It will co-produce immediate research data with our partners in Sheffield's cultural and creative industries in order to directly impact recovery planning. The aim is to create a model of best practice for core cities and others in evaluating and responding to the impact of the pandemic on emplaced creative ecologies.
School of English
Department of Music
Department of Urban Studies and Planning
Partnerships and Regional Engagement