COVID-19 and Sheffield's cultural sector: planning for recovery
Academics in English, Music and Urban Studies and Planning are documenting COVID-19's impact on the region's cultural and creative industries. Research on venues, audiences and freelancers, underpinned by analysis of the wider governance context, aims to support reopening and planning for recovery.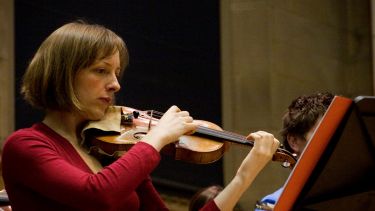 Covid-19's impact on arts, culture and heritage sector revealed by landmark report.

The report, commissioned by researchers from the University of Sheffield's Faculty of Arts and Humanities and Faculty of Social Sciences, working with Chamberlain Walker Economics and the South Yorkshire Mayoral Combined Authority, has revealed that the sector suffered from a 60 per cent decline in output - gross value added (GVA) - due to social distancing rules and lockdowns over the past 18 months. This new report revealing the economic impact of Covid-19 on the UK's arts, culture and heritage sector forms part of wider work, coordinated by the University of Sheffield and funded by the Arts and Humanities Research Council, focussed on the recovery of the South Yorkshire arts and cultural sector following the devastating impact of Covid-19.
University of Sheffield-commissioned report reveals the economic impact of Covid-19 on the UK's arts, culture and heritage sector
Report reveals the sector suffered from a 60 per cent decline in output due to social distancing rules and lockdowns
Restrictions led to 55 per cent of jobs being furloughed in the sector - the second highest in the UK
Impact of restrictions varied within the sector - computer games, software, book publishing, TV broadcasting and libraries grew or had modest declines, whereas cinemas, performing arts, museums and historical sites were badly affected
School of English
Department of Music
Department of Urban Studies and Planning
Partnerships and Regional Engagement