Made Together: Getting under the skin of the city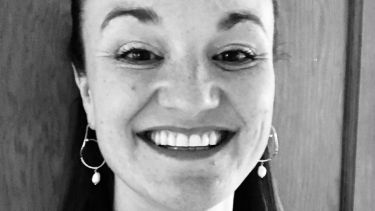 Originally published in Sheffield Star, 26.11.2021
The Mausoleum of Giants exhibition which attracted international headlines and had people queuing round the block in Milton Street in 2019 is a great example of what collaborations like the Made Together programme can do for Sheffield.
Universities are a huge part of any city and most local authorities will be connected to their local institutions as they are anchor institutions attracting students and providing employment. 
What's different about the University of Sheffield, and its approach through the Made Together programme, is that they go further, working in active partnership on projects across culture, innovation and city centre development.

Diana Buckley

Sheffield City Council Head of Economic Strategy and Commissioning
They get under the skin of the City's economic priorities and actively support us as a key partner. The cultural events, like the Mausoleum of Giants exhibition, which the University of Sheffield supports are so valuable in helping to build the brand of the city and show potential investors the city's real pulling power. 
Made Together synthesizes the collaborative nature and focus on impactful and important projects that we have come to expect from the University of Sheffield. They skilfully broker relevant academics and research from across the University. For example, we have used the University's evidence on the impact of the pandemic on the culture sector to help design a grant scheme to support freelancers in the city, and their recent report on the 'zoomshock' effect of the pandemic on city centre footfall also gave us vital information to help us put in place mitigations like the Summer in the Outdoor City campaign.
Our relationship with Made Together also allows us to work closely on flagship projects like the Advanced Manufacturing Innovation District. Coming together to shape future strategy and policy.  That really makes a difference. It allows us to bring our collective influence to strategic plans and projects.  We are currently working on developing a dynamic innovation ecosystem to amplify the city's international recognised translational research assets.
The strength of the city's innovation assets is growing into other sectors, so, as well as advanced manufacturing, we are now developing real hubs of expertise in the life sciences, sustainability and energy. 
The  University is also supporting the regeneration of the city centre. With their imagination and help researching, writing and arranging consultation, the city won a vital £15.8 million bid for money from the Government's Future High Streets Fund – that's money to help transform Fargate and High Street and create 'Event Central', a really exciting all-weather city centre event space.
All these achievements happened because of the Made Together team and its tireless championing of the city. Through them, the University of Sheffield is able to constantly support, and challenge, the city to be the best it can be. 
I look forward to strengthening our joint work and identifying new areas of collaboration to enable the delivery of our ambitions to be a thriving, sustainable and inclusive city.