Preparing for your course
So you've decided that you want to study Civil & Structural Engineering at the University of Sheffield - we can't wait to see you! Before you arrive, we thought we'd provide you with some information that will help you prepare for your time studying in Sheffield.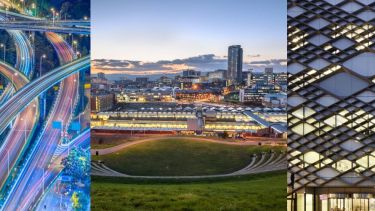 Off
Preparing to start at university
Part of the excitement of starting university is the chance to discover things for yourself and the freedom to explore a new city. However, we want to make your transition to uni life as easy as possible. On this page, we're giving you some resources to help you prepare to start studying with us in the new academic year. There's some academic work for you to have a go at, a chance to look around the department, and even a bit of fun. You can also take another look at some of the videos we shared with you when you were considering your options.
Here's the information on how to register:
2023/24 Registration for Home Students
2023/24 Registration for International Students
If you haven't registered by Friday 22 September 2023, you must get in contact with us (civil-support@sheffield.ac.uk).
The deadline for registering is Monday 16 October to start your course, and the in person appointment deadline is Friday 13 October 2023.
---
Get a feel for how you'll learn
Access a mini lecture about how engineers can use engineering theories to explain complicated natural phenomena
An introductory mini lecture about the wonderful world of concrete - a material fundamental to structural engineering 
Making the transition:
The University of Sheffield's Academic Skills Centre (known as '301' as its address is '301 Glossop Road') is a fantastic place for students to develop new and existing study skills. 301 has created a series of open websites for student training and we recommend that you look at their 'New to Sheffield' and 'Academic Skills for New Undergraduate Students' advice pages to help you start to think more about how you will approach your studies. 

It might also be worthwhile spending time brushing up on your Maths skills! These Level Up Your Maths Skills pages provide an excellent revision opportunity available to you before you start officially as a University student. 
---
Teaching:
General:
---
Meet our students
Read more about our students here.
---
Reading List 
Below is a list of books that previous students have found to give a useful introduction and background to civil engineering (and engineering in general), prior to starting at University.  We suggest selecting one or two titles that take your interest (but we do emphasise that these books are NOT required reading for the course – you don't have to buy any books before you come to Sheffield, and you will find copies of these in our library when you do).
---
If you need support with anything IT related, there are some resources here, including information on Google Workspace, Gmail, Google Calendar and Google Drive
Here are some other helpful guides and explanations:
Google Mail (also known as Gmail) is the University's email service, provided by Google. As part of your University IT account, it is integrated with the full suite of Google Apps.
Google Mail can also be added to mobile devices and used on the go, either through the dedicated Gmail app, or through a native email client app.
Both University and departmental staff will email you with important messages and announcements, so it is essential that you check your account regularly. Please note that once you've started with us, staff will only use and respond to your university email address.
Laptop Advice
In terms of equipment, we would recommend a laptop of a higher specification as most engineering types of programs require a higher specification.  Ideally, an i5 processor with 8GB of RAM should be enough but for future proofing and to be on the safe side, if budgets allow, we would recommend an i7 processor with at least 8GB of RAM.  Many engineering type software is limited to Windows operating systems.  Some do run with MAC OS but to avoid any compatibility issues in the future we would advise a Windows laptop of a medium to high specification.  An alternative option would be to run MAC OS and Windows as a dual boot system but this would need configuring and doesn't always run reliably. 
Software
The University offers great support to students, making available free of charge a wide range of software, including Microsoft Office, various programming suites, statistics and plotting packages, and referencing software for use on their own computers (click here for a full list).  You'll be able access all of these once you have registered with the University.
You can view your timetables through either Google Calendar, MUSE or the iSheffield app. Information on how to read your timetable can be found here.
Alongside showing your timetable, the iSheffield app also has information on the libraries, campus maps, social events and support services etc.
Blackboard is an online learning environment designed to enable access to module information, previous exams, exam feedback, reading lists and an array of revision material. As long as you're fully registered for a module, you'll have automatic access to Blackboard. Please refer to the digital learning pages for additional information. 
There are also undergraduate community pages on Blackboard where students can access a wide range of information relevant to their whole time in the department e.g. electronic copies of the undergraduate course handbooks, timetables and staff-student committee information.
---
CivSoc
CivSoc is the society for students studying any variation of Civil Engineering at Sheffield. It is run entirely by Civil and Structural Engineering students with the sole aim of ensuring that, for the duration of your course, you have a great time with your fellow coursemates. You'll also get to know members of CivSoc across all years giving you access to a community that can offer advice and support to one another.
Activities range from sports, socials, student balls, trips to Europe, guest speakers and visits to places of engineering interest.
Student reps will introduce themselves at the start of your studies or you can contact them below.
Instagram: civsocsheffield
Twitter: @CivSocSheffield
Facebook: The University of Sheffield CivSoc
Architeers
The Architeers Society aims to 'bridge the gap' between Architecture and Engineering, in anticipation of working relationships after university. We organise academic and leisure activities to create supportive spaces for students to connect and help navigate their course.
Events run by Architeers are varied and eclectic, reflecting the nature of our members. Recently we have organised model-making workshops, talks from industry professionals, trips to art galleries across Yorkshire, dodgeball, and bar crawls. We also ran a stall at Science Alive Sheffield this year, challenging children to build the tallest tower possible out of cardboard and masking tape, which was featured on BBC Yorkshire.
Instagram: architeers
Twitter: @Architeers
Facebook: University of Sheffield Architeers Society
Women in Engineering
Our society welcomes engineering students from all levels of the University of Sheffield, and although we are female-oriented, anyone can join regardless of gender. We offer a wide range of free opportunities, from socials and employability seminars to coding workshops and site visits, which provide valuable experiences for our members.
Facebook: Women in Engineering
BAME Engineers Society
At the BAME Engineers Society, our primary objective is to provide a platform for students from under-represented backgrounds to connect and enhance their personal and professional development during their university years. Our extensive support framework includes various resources such as mentoring, workshops, talks, and networking opportunities. In addition, we offer diverse social events such as cultural celebrations, formal dinners, and sports days, ensuring a perfect blend of academic and extracurricular activities for our members.
Instagram: BAME Engineers
Sheffield Professional LGBT+ and Allies Network (PLAN)
Sheffield (Professional LGBT+ and Allies Network) PLAN is a student-led career-focussed LGBT+ society which aims to empower LGBT+ students with the confidence and skills to succeed in their careers. We aim to work with students across all faculties, to expand their horizons and work with organisations to embed diverse and inclusive values in the workplace. 
We invite employers to campus for discussions, networking, and upskilling events. We also run socials and trips to careers fairs and visit PLAN societies at other universities.
---
Whether you already live in Sheffield, or you're coming to us from elsewhere, there's plenty to see. From the stunning Peak District right on our doorstep to the trendiest cafes and bars all the way to Tramlines music festival, we've got it all.
We have a full guide to Sheffield, including food and drink, sports, arts and culture and how to get around.
Another guide to the city can be found here, which includes information on our festivals, augmented reality art trail 'Look Up' and an alternative LGBTQ+ guide to the city. 
There are also maps of Sheffield and information on local public transport to help you navigate the city. In fact, we have a range of different maps to help you find your way around and find what you need:
---
You will be well supported by the University during your time with us:
---
If you have any more questions then please ask.
Social media
Our league table rankings
Top 100 Civil & Structural Engineering department in the world and 9th in the UK according to the QS World University rankings by subject (2023).
8th in the UK according to the Complete University Guide (2023).
10th in the UK according to the Times University League Table (2023).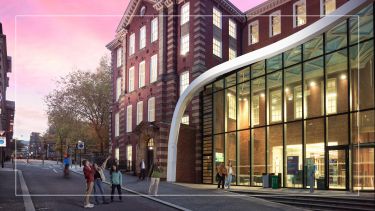 Visit us
Discover what sets Sheffield apart at our undergraduate open days on the Saturday 21 October or Saturday 18 November.