Blog: Why study a degree in Dentistry?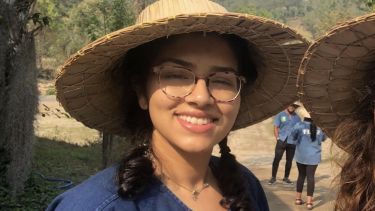 My name is Naina and I am a fourth year dental student! In these uncertain times where you're not sure what the future holds, I hope I can provide some context to the prospect of studying at Sheffield.
I feel that it's important to gauge the vibe of any city before applying to university there, but I realise a lot of you unfortunately may not get this chance! But I honestly think Sheffield is a city that anyone can settle down well in. It's neither busy nor quiet, providing the perfect environment to adjust to new surroundings. This is solidified by the fact that we have more than 7,000 international students gracing our campus, having chosen it out of thousands of other options.
Staying in student accommodation in first year is a fantastic way to make friends, some of whom I'm still close to! It's a huge transition from living at home, but one from which you learn essential life skills. First years also get priority access to several extra-curricular activities whilst staying in the student villages, of which a large proportion are free to attend. With more than 350 active clubs and societies, you're bound to find one you like! You can also join SUDSS (Dental Students' Society) socials and events organised throughout the year, and they allow members of all years to get to know each other and relax. 
There is no doubt that Dental Surgery is a tough degree. Contact hours are longer compared to other courses, and it's easy to feel burdened by how much more work you've got! But with a bit of organisation, this evens out by second semester and you won't envy the essay deadlines that your flatmates constantly talk about. The clinical sessions beginning in second year, are my favourite aspect of the course. Being able to make a difference to people's appearance and health at 19 years old was so rewarding. We're lucky to have such early exposure, setting us in good stead for 'Outreach' in fourth year, where we are allocated to general dental practices and treat paying patients! This is a whole other level of responsibility, where we develop clinically and professionally. 
Prior to the Covid-19 pandemic, I was lucky enough to carry out my 'elective'. This is a period of leave we are granted in our fourth year. I was fortunate to be able to volunteer in Vietnam for a charity providing dental care to an orphanage. Working there was incredible and highlighted the differences between dental care abroad and here. After this, I travelled around South East Asia for 5 weeks and it was one of the best experiences of my life!
The remainder of fourth year is purely clinical and I think this best demonstrates the emphasis Sheffield puts on developing core skills. Sheffield graduates are valued by foundation year mentors for their practical aptitude, which could be a direct result of this. Whilst there are exciting parts to the course such as this, I can't deny that there's a lot of hard work involved, and the journey won't always be smooth. A bit of advice would be to take the time to think carefully about all of the options available to you. There is no need to rush into anything. It's a big decision so take time out if you need. Whatever you decide, Sheffield is definitely an option well worth considering, and I can guarantee you will be welcomed with open arms! 
Want to find out more about our student experiences? Check out more student profiles here.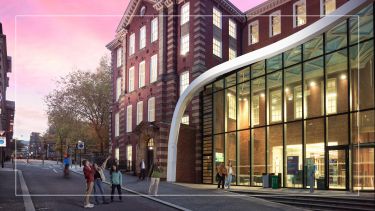 Visit us
Discover what sets Sheffield apart at our undergraduate open days on the Saturday 21 October or Saturday 18 November.