Sheffield lecturer elected as FIS chair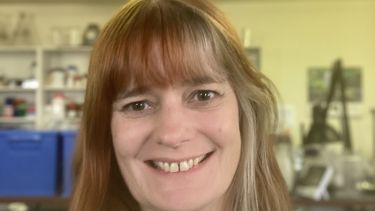 As FIS Chair-elect, a key governance position, Dr Joey Shepherd will sit on the Microbiology Society's Scientific Conferences Panel.  As part of her role, she will enhance links between the Society conference programmes and Society Journals, ensure the Society is fully represented, participate in the scientific programme at annual meetings for the FIS, and support the delivery of the programme during the Microbiology Society hosting years. The FIS conference is the largest UK-hosted international infection conference, which brings together all professionals involved in infection prevention and control.
Joey says: "I currently sit on the Microbiology Society Impact & Influence Committee and have been on the judging panel for the FIS/HIS (Healthcare Infection Society) Infection Science Awards since 2020. It's through this work that I have come to appreciate the need to include all infection professionals in research, which is all too often narrowly focused on those within HEI.
"I'm looking forward to the opportunity to forge new connections, hear from colleagues from a diverse range of backgrounds and workplaces, and contribute to the events which I always find productive and exciting as a delegate (and judge!)."
I'm delighted to learn that Dr Joey Shepherd has been elected to the role of Chair-Elect of the Federation of Infection Societies, an organisation which brings together a wide range of professionals involved in infection prevention and control. Given the resurging threat posed to human health by microbial infections, this is a prestigious appointment that highlights the standing of Dr Shepherd, the School of Clinical Dentistry and more widely the University of Sheffield in this crucial field of research.

Professor Dan Lambert

Interim Dean, School of Clinical Dentistry
A global reputation
Sheffield is a research university with a global reputation for excellence. We're a member of the Russell Group: one of the 24 leading UK universities for research and teaching.