Dr Andrew Maiden
PhD, MEng
Department of Electronic and Electrical Engineering
Director of Programme Delivery
Senior Lecturer Computational Holography
Semiconductor Materials and Devices Research Group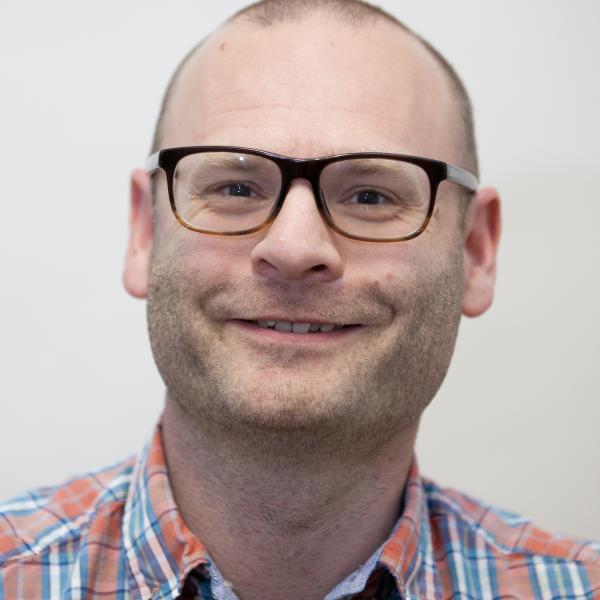 a.maiden@sheffield.ac.uk
+44 114 222 5181
Sir Frederick Mappin Building
Full contact details
Dr Andrew Maiden
Department of Electronic and Electrical Engineering
Sir Frederick Mappin Building
Mappin Street
Sheffield
S1 3JD

Profile

I'm interested in computational optics – enhancing optical systems such as microscopes, cameras or projectors with computer code.

My interest began with my PhD at Durham University, where I used computer modelling of the way light propagates to design digital holograms.

The holograms were printed out and projected a 3D pattern of circuitry when illuminated with a laser. We used these projected patterns to expose photoresist for the manufacture of volumetric integrated circuits and 3D antennas.

I spent a year living in the Lake District (where I grew up) after my PhD. I got to indulge my passion for outdoor sports – rock climbing, fell running and triathlon – whilst I was there, so when I decided to return to academia Sheffield was a natural choice, being a very outdoors city with excellent Universities.

I moved to Sheffield to work with Professor John Rodenburg and was lucky enough to join him in the pioneering days of a computational optics technique called ptychography (pronounced tie-cog- ra-fee).

Ptychography uses diffraction pattern measurements to enhance microscopes. It realises 'perfect' imaging, where the image of a microscopic specimen it recreates is an exact copy of how that specimen interacts with a beam of light.

I left Sheffield University for a brief spell to work with a spin-out company on commercialisation of ptychography-enhanced microscopes. I missed the freedom of the academic environment, and returned as a Lecturer after a couple of years.

As well as my continuing research in computational optics, I now teach analogue electronics to our third years.
Qualifications

PhD, University of Durham 2005
MEng (Electronic & Electrical Engineering), University of Birmingham 2001
Research interests

Coherent Diffractive Imaging (CDI)
Ptychography
Computer-generated holography
Phase imaging in the Transmission Electron Microscope (TEM)
Inverse problems
Image processing
Publications

Journal articles

Chapters

Conference proceedings papers

Patents
Teaching activities

EE335 (integrated electronics)
EEE6231 (optical imaging systems)
Postgraduate Research Admissions Tutor
Research students

| Student | Degree | Status | Primary/Secondary |
| --- | --- | --- | --- |
| Cao S | PhD | Graduated | Secondary |